One of the most important and meaningful ways to grow as an entrepreneur and build your business intentionally is by seeking the support of mentors.

When you become a Founders Fund member you'll gain access to our exclusive mentorship office hours. This means you can register for industry-specific group mentorship sessions with experienced mentors who have valuable experiences and knowledge to share. You'll have the opportunity to ask questions in advance, and gain unique insight into their success stories. We have recruited some of the best of the best who are paying their success forward through thoughtful leadership & mentorship.

Sessions will cover these industries:
Service 
Entrepreneurs who don't sell physical products, but offer services (and sometimes digital products as well) to clients. This includes freelancers.
Technology
Entrepreneurs who create software or technology-based products, marketed to either consumers or businesses.
Food & Hospitality
Entrepreneurs who sell food products or hospitality services to consumers or businesses — this includes e-commerce and brick and mortar.
E-Commerce & Retail
Entrepreneurs who sell any type of physical product directly to consumers online or offline.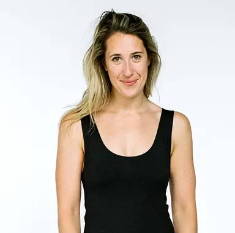 Merchant Success & Founder of Borderline Suits
While strategically coaching merchants at Shopify, Caroline launched a successful Kickstarter campaign that doubled its revenue goal bringing her company Borderline to life. Borderline creates innovative body suits with sizing inclusivity in mind. Session topics: Optimizing your e-commerce store, crowdfunding, and launching.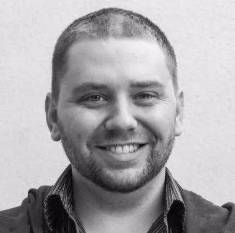 Working with high growth merchants at Amazon, Daniel has a passion for building scalable business models to accompany heavy growth in new industries. Session topics include: Best practices and considerations for selling on Amazon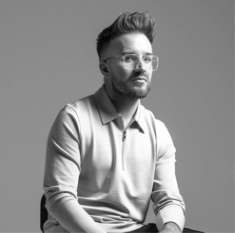 As the Chief Brand Officer for the UK's fastest growing company, Gymshark, Noel is responsible for all things 'brand marketing' globally, with a particular focus on marketing to the 'Digital Native' through social media, influencer marketing, creative and PR.
Session topics: Branding & Marketing to local or global audiences.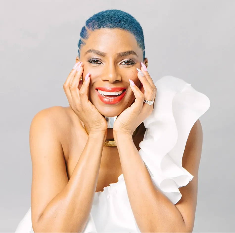 Karlyn Percil
Success Planner

Founder of the Success Planner
Karlyn helps leaders lead with the heart & the brain in mind. As a certified Emotional Intelligence & Neuro-Life Coach, Karlyn took some of her learned principles about what makes people successful, and became the Founder of The Success Planner. Session topics: Mindset & Habits principles for leadership and Business Success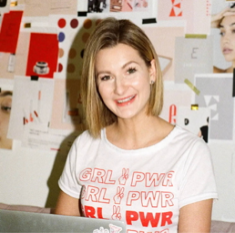 From living in a women's shelter as a domestic abuse survivor to building a successful beauty company valued in the millions, Brandi is an unconventional & inspiring leader.

Session Topics: Bootstrapping a product based business & Building a loyal customer base.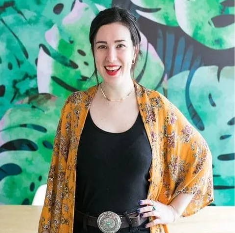 Rachel Kelly
Make Lemonade

Feeling a need for community, Kelly opened the doors to Make Lemonade, a co-working space for entrepreneurial and driven women in Toronto. It has since become a hub for sharing ideas, building businesses, and networking through their monthly lemonade mixer and online platforms.

Session topics: Building a thriving community online & offline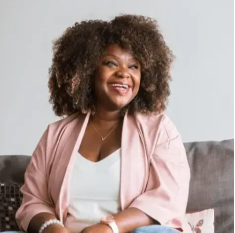 Founder of KinkiCurlyYaki & Founders Fund Co-Owner/Event  Moderator
Over the past 13 years, E-commerce expert Vivian Kaye bootstrapped two businesses from ground up including KinkyCurlyYaki, to over 1 million in annual revenue.

Session topics: Audacity (Chad) mindset & e-commerce principles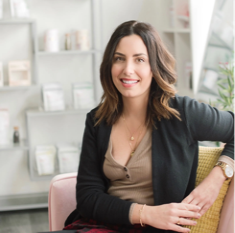 Sheena Brady
Founders Fund

Founder of Tease Tea &  Founders Fund 
Sheena Brady grew her side hustle, Tease Tea, into an award winning, 7 figure company that invests in women via it's sister organization, Founders Fund. Sheena's businesses have been featured in dozens of media outlets including Dragons Den, Forbes, Entrepreneur, and more.

Session topics: Pitching your business and gaining PR opportunities without spending a dollar.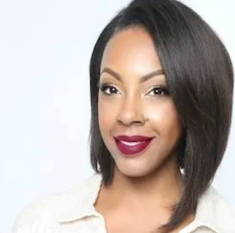 Makini Smith
A Walk In My Stilettos

Author + Founder of A Walk In My Stilettos Podcast
Makini Smith, is an award-winning entrepreneur. She has successfully crafted a business in personal development as a mindset coach helping women reach their goals, a certified Proctor Gallagher consultant for her mentor Bob Proctor, and 4-time published author.

She is also the host of, the 5 stars rated, A Walk In My Stilettos Podcast for women looking for the tools and motivation to conquer their fears, own their story and uncover the potential hidden within.

Session topics: Set Up Is Everything (Planning for 2021) Panel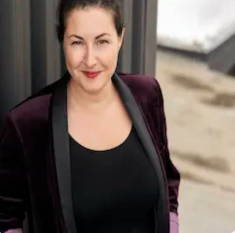 Alice Bazdikian
Cult Organics

Alice Bazdikian is the CEO & Co-founder of Cult Organics, a cannabis infused edibles company. Before co-founding Cult Organics in early 2019, Alice had a diverse set of professional experiences from the Tech, CPG and the Financial industries.
Session topics: Securing Investors,Managing Investor Relationships, Profit & Loss Statements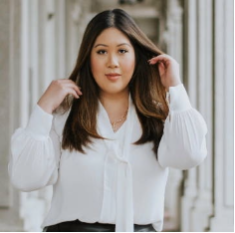 Founder of Property Identity & Callo Jewlery
Christine is a Canadian entrepreneur who is passionate about helping others find success in what they love to do. She is the founder of CALLO, a brand that represents and promotes equality and empowerment offering handcrafted jewelry and accessories made with sustainable and ethical materials and processes. She is also a business strategist consultant and a former VP-board member for Women's Habitat of Etobicoke. Through her platform, she hopes to inspire other women and young girls to have the confidence to become the best authentic versions of themselves by giving them tools, tips, and advice on how to be successful in any capacity they choose. Christine believes in inclusion and diversity and she loves helping other women scale their businesses through mentorship and advocacy.
Session topics: Building a Brand, Refining Your Brand, Refreshing Your Brand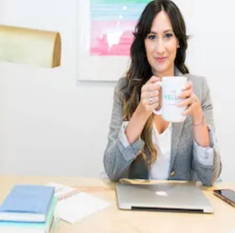 Lisa Zamparo
The Wellth Company

Founder of The Wellth Company 
Lisa Zamparo is a Chartered Professional Accountant (CPA) in Toronto who helps female led-startups and self-employed women grow their profits and create a sustainable income.
Lisa combines her Bay Street finance experience with a passion for personal development in a way that is revolutionizing the business community. She sees entrepreneurship as a vehicle for personal growth, and profit as a powerful tool for making positive change in the world.

Session topics: Money Mindset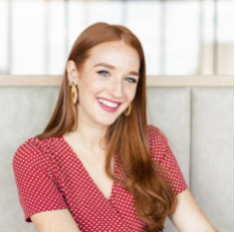 Brand Strategist, Reagan Bradley, helps entrepreneurs attract opportunities and through the power of branding. Her brand strategies clarify what you do and how to market yourself or business authentically online, so you can share and do more of what you love.

Session topics: Brand Strategy, one on one mentorship
Founder + CEO of Bathorium
Taking a bath to some may be a nightmare, to others it may just be a daily routine- but for Greg Macdonald, it is a way of life. After spending years and countless dollars on mediocre bath products, Greg founded Bathorium in 2014 and set out to create premium bath soaks that not only give a unique experience for the bather but also a product that the user can benefit from both physically and mentally. Today, Bathorium is a leader in the green beauty bath space and can be found at over 500 locations across North America and online.

Session topics: Supplier Relationships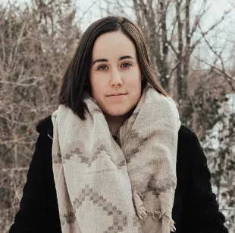 I found meditation during very fidgety savasana's in yoga class. Though it was not a smooth beginning, I eventually became hooked when I was able to experience a different relationship with my thoughts and feelings. Over the past 5 years, I have completed over 500 hours of training in meditation, taking a particular focus in mindfulness practices. I love approaching our every day challenges through the lens of meditation to cultivate more care and compassion in our lives.

Session topics: Meditation, Mindfulness Practices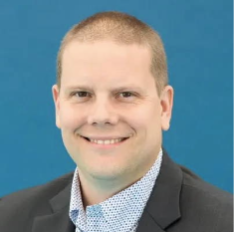 Kevin Sterling
CentrosomeInc & Sterling Spaces

Founder + CEO of CentrosomeInc  & Sterling Spaces
Kevin is a long time entrepreneur, having started his first business at the age of 16. He operates two companies that are both focused on helping entrepreneurs and small business owners excel. He is also a mentor with Invest Ottawa.

Centrosome offers bookkeeping, tax, IT and consulting services. Helping business owners get operational and financial systems in place so they can focus on their clients and the work they love to do. Bookkeeping is a crucial element to the success of any business which is why it has become the core of our business.

Sterling Spaces, just recently opened, fosters a community of sharing and helping one another. Memberships for private offices, coworking and shared meeting spaces are available to support entrepreneurs, owners as well as small teams, who are needing a place to run their business and meet with clients. With services like Virtual Office, members can have a professional business presence including phone answering, mail handling as well as full access to the community.

Follow
@CentrosomeInc
@SterlingSpaces

Session topics: Finance, Budget Forecasting, Cash Flow Forecasting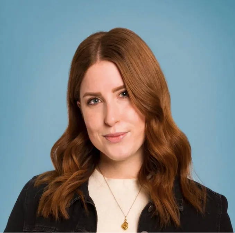 Amanda Baker
Founders Fund + Tease Tea

COO at Tease Tea and Founders Fund

Amanda Baker is the COO at Founders Fund and Tease Tea, and contributing writer for ethical fashion at slice.ca. Amanda brings her expertise and experience working with and in social purpose businesses.

Session topics: Defining your Brand's Social Purpose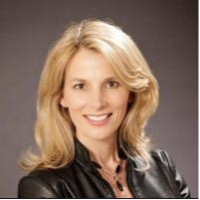 Regional Vice President at Oracle
Heather
has 20+ years of sales leadership experience and building high performance teams at companies like Dell, Oracle and Palo Alto Networks. She also successfully launched a cybersecurity Startup's entry into Canada. Her global sales experience of accelerating revenue growth combined with her ability to deliver an exceptional customer experience has allowed her to forge bonds of trust with clients across every industry.
Session topics: Driving superb customer experience and establishing sales hygiene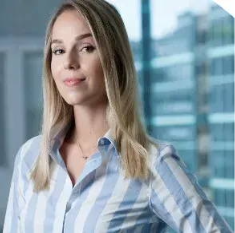 Deborah Metzler
MBM Intellectual Property Law

As a Montreal native, Deborah studied at McGill University where she earned both her B.Sc. and M.Sc. specializing in biochemistry and environmental toxicology. She then went on to pursue her law degree in the United Kingdom, at the University of Leeds, and thereafter moved to Canada's capital, where she joined the MBM team in 2016.

Deborah's practice focuses on general intellectual property litigation, with an emphasis on trademark and copyright disputes. In a complementary manner, Deborah also focuses on pure trademark law. Her areas of expertise include strategic trademark guidance and counselling, trademark portfolio management and enforcement. Deborah acts on behalf of Canadian as well as foreign clients before the Federal Courts, Ontario Superior Court of Justice, and the Canadian Intellectual Property Office. Further, she frequently collaborates with foreign associates to secure international trademark protection for her clients.
Session topics: Intellectual property strategies
Jesmine Onyeukwu
JessyIsCharm + The Organizing Academy

Founder + CEO of JessylsCharm and The Organizing Academy
Jesmine Onyeukwu, fondly known as 'The Life Harmonist' to many clients, is an international certified productivity, peak performance and leadership consultant and coach for business leaders and their teams. She is a strong advocate for harmonious living, with a passion for achieving sustainable and peak performance. Her innovative concepts have been featured across various global business leadership platforms. Jesmine holds a BSc in Economics with a minor in Education. She is also an OCP (Oracle Certified Professional) Database Administrator, a certified professional organizer, as well as a business strategist.

Jesmine is the Founder/CEO of JessylsCharm and The Organizing Academy and is on a mission is to equip leaders, teams, and businesses with the tools necessary to work and live effectively and harmoniously.

Session topics: How to be a more thriving business leader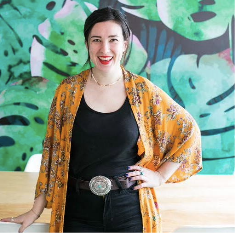 Rachel Kelly
Make Lemonade

Founder + CEO of Make Lemonade
Rachel is the Cheif Lemon and Founder behind the co-working community, Make Lemonade.

Over the years she has climbed Mt. Kilimanjaro, opened a brick-and-mortar co-working business, was featured in Forbes, had lunch with Sheryl Sandberg, and successfully pivoted during the height of the pandemic. Rachel believes that whether you're the CEO or starting your first internship, you deserve to feel like a boss. Her mission is to help women in business create the life they want, dream big, and get sh*t done!

Session topics: Goal Setting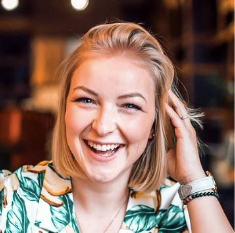 Co-Founder of LVD Fitness
Four years ago, Mallory co-founded LVD Fitness, a strength lifestyle brand for athletes wanting to make an impact. She grew it to a global, six-figure business and it nearly killed her. Today, she helps entrepreneurs build without burning out. From large corporations to solopreneurs, she helps people zero in on how to grow their brand in a way that works, and feels really good. She has been featured in Shopify, she was named one of United Way's "People to Know", and she is a lululemon ambassador.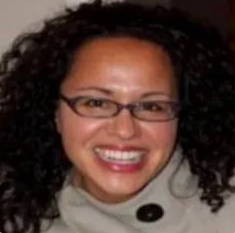 Sheri is Chief Lizard of Codezilla, an ed-tech company that teaches kids how to code. As a 2019 Founders Fund Finalist and mom of 2 girls, she is excited to help support female empowerment.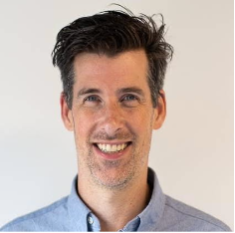 Chief Operating Officer of Ownr
Shane Murphy is currently the Chief Operating Officer of Ownr. A former lawyer and entrepreneur, Shane brings both a business and legal lens to the presentation. Shane is one of the former founders of Founded, a legal technology platform built for entrepreneurs, which was acquired by Ownr, an RBC Ventures company, in fall 2020.

Ownr is Canada's leading business and legal management platform, and serves over 40,000 businesses throughout Canada. Ownr assists with incorporations, legal agreements, ongoing company legal maintenance, and much more.
Business Development Manager @HubSpot for Startups US & Canada

Introvert Entrepreneur and Engineer. Jose had to really get out of his comfort zone to learn sales and marketing. He claims he does not have a Sales personality AT ALL but has read, studied, and learned on the field for the past 10 years becoming a Top 1% sales performer at HubSpot and becoming a Sales and Growth Coach and Mentor for Startups. Jose is a proud father and Husband, loves Progressive rock, and all sports, especially Soccer and Football (Go Hawks!)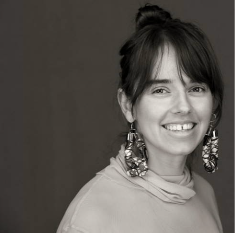 Tania Villalobos has a Master in Inclusive Design from OCAD University specialized in compassionate communication applied to systematic thinking. Through inclusive research methodologies such as EBCD (Experience Based Co Design) and participatory design, Tania seeks to find intersections of knowledge in the fields of inclusion, design, research process and methods in different contexts such as health, education, society, technology, communication, among others.

She has been a partner and director of Sodio (www.nasodio.com), visual communication and graphic design studio based in Mexico city for over twelve years together with two associates. In 2020 she co-created Manifold (www.hellomanifold.com), an international platform for inclusive design where the mission is to connect driven researchers and designers to projects that drive positive social impact. She lives and works in Mexico city.
Heidi Hauver
Invest Ottawa

Vice President, Talent & HR, Leadership & Culture Mentor @Invest Ottawa

Heidi partners with innovative companies to provide executive leadership in human resources,mentorship and coaching. She brings almost twenty years of experience in multiple industries, including the private and not-for-profit sectors, and has extensive networks in the community. Focused on transformational HR, since 2007, she founded an HR practice and built three HR departments for companies from the ground up. She is the Vice President, Talent and the HR, Leadership and Culture advisor for Invest Ottawa and Bayview Yards. Heidi's energetic leadership and constant innovation have earned her several awards, including the inaugural nationally recognized 2018 Leadership Agency Award for Woman of Distinction, a 2017 Top 25 HR Professional, and a 2012 Ottawa Business Journal/Ottawa Chamber of Commerce Forty Under 40 Award. A dedicated volunteer and advocate, Heidi gives her time, expertise and mentorship to support a variety of organizations including the Ottawa Labour Market Planning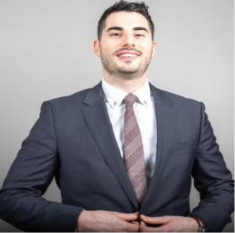 Michael Marcogliese
Piazza Tanner

Associate Lawyer @Piazza Tanner

Michael joined the firm in November 2018. As a Montreal native, Michael is fluent in English and French and able to assist clients in both official languages. His practice areas are focused in corporate and commercial law, wills and estates, and commercial leasing. He can assist clients with all their estate planning needs as well as their business matters such as: incorporations, dissolutions, purchases and sales of businesses, and reorganizations. Having studied abroad, Michael can offer clients a unique perspective and creative solutions to their legal matters.

In his free time Michael likes to play soccer, visit his family in Montreal as well as take time to travel and explore new destinations and cultures.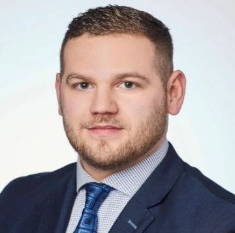 Conor Gfroerer
Perfect Timing Family Wealth

Partner & Vice President @Perfect Timing Family Wealth
Conor's top priority is helping you make informed financial choices to grow your wealth with confidence and protect your family against the unexpected. As a Certified Health Insurance Specialist (CHS®) designation holder, Conor specializes in family and executive estate planning. He also has extensive expertise and accreditations in investment planning and corporate life/health insurance solutions. Conor has made regular radio appearances and has been invited to speak at numerous conferences and seminars on the fundamentals of personal and corporate financial planning. Conor attended university in Kentucky on a swimming scholarship where he competed at the national collegiate level, setting several school records and qualifying for the 2012 Canadian Olympic trials. Originally from Waterloo, Ontario, Conor now lives in the suburbs of Toronto with his wife and daughter where they enjoy an active lifestyle.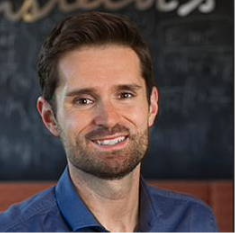 Lead, Global Marketing Operations @Shopify
Boris has over ten years of experience in Marketing Operations and Analytics. He currently leads Shopify's Global Marketing Operations team, a group of world-class Marketers that create exceptional customer experiences using the power of data and technology. When he's not geeking out over analytics and technology, Boris likes to disconnect and go hiking - or hanging out and watching documentaries with his partner and their two cats, Ophelia and Frederick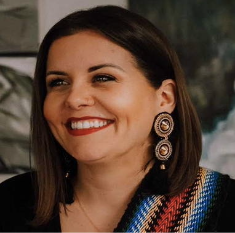 Social Entrepreneurship Educator, Speaker Coach, and Artist
Jacylin (Jay-see-lin) was given a difficult name by her mother so that she would learn to use her voice. As a fierce advocate for Indigenous entrepreneurs, Jace has travelled the globe and spoken to 70,000 people in order to co-create the conditions necessary for Indigenous entrepreneurs to thrive. Leading a nomadic lifestyle, Jace has worked from coast to coast to coast to create equitable education opportunities for everyone in STEM and entrepreneurship. So far her teaching has reached 1.25 million youth in what is currently called Canada. Jace puts her facilitation and universal design thinking skills to use as a consultant for youth-serving organizations, Indigenous entrepreneurs, and companies working on the world's to-do list. Jace Meyer is a Métis mother, social entrepreneurship educator, speaker coach, and artist currently living on the territory of the Lekwungen speaking peoples. In 2019 Jace was recognized as a BMW World Responsible Leader.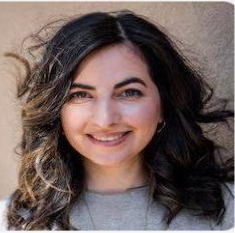 Marsha Druker
Fuckup Nights Toronto

Founder @Fuckup Nights Toronto

Marsha Druker is the Founder of Fuckup Nights Toronto. She's a passionate community builder who loves bringing people together to have genuine conversations about all sides of entrepreneurship, failure and mental health. Previously, Marsha held various Marketing and PR roles in companies ranging from consumer packaged goods to tech startups.
Co-founder and CMO @3Skills
Anisa is a marketing strategist based out of Ottawa, Canada. She is the co-founder and CMO at 3Skills, a career coaching business with the mission to build the most employable people in the world. Anisa runs Organic Marketing for Growth an 8-week program where she teaches women entrepreneurs how to scale their service-based businesses and attract quality clients using organic marketing alone. Using her VCS Framework (Validate, Create, Scale), Anisa helped scale 3Skills to over 200 paid clients in less than 2 years. She is a wife and mom of 2, a two-time immigrant, originally from Athens, Greece, she speaks 5 languages and she knows 1st hand the importance of not just building a successful business but also building a legacy for you and your loved ones.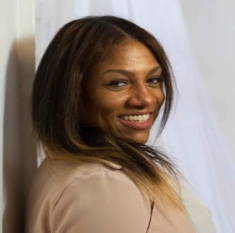 Gingie McLeod
Dindi Design & Saint Chic

Founder @Dindi Design, LLC & Saint Chic

Gingie McLeod holds two degrees in fashion design and has spent 20 years in the global fashion industry. Gingie currently operates a fashion consulting firm, Dindi Design, LLC, that was established in 2005 shortly after the birth of her son.

In 2011, Gingie became the Founder and Creative Director of Saint Chic which created fun apparel collections, until their Paparazzi Visor™️ went viral unexpectedly. After which, Saint Chic decided to focus on the Paparazzi Visor™️.

"When her playful headwear design went viral, designer GingieMcLeod quit her day job to focus all her energy on her emerging brand, Saint Chic. But as quickly as the fickle fashion industry gave her the spotlight, it took it away. Two years after sales of the Paparazzi Visor™️ took off, Gingie found herself with no income, starting over.

The experience taught Gingie a lot about her business—and herself. She learned to listen to her customers, expand her collection, and cut costs. Her hard work paid off. Less than three years later, Saint Chic is thriving again and, in August 2019, Gingie even incorporated the business." (Source, Shopify)

Today, Saint Chic is thriving as a successful marketplace for innovative accessories.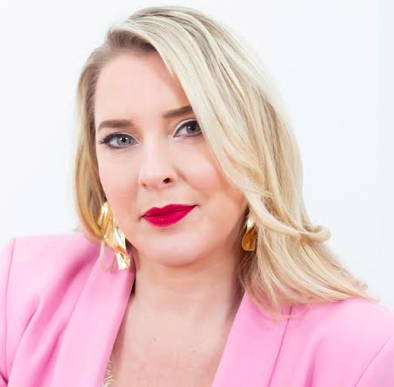 Ashlee Froese is a Toronto-based branding, entertainment and fashion lawyer and trademark agent, who founded Froese Law. Froese Law is a cross border boutique branding, corporate, commercial and intellectual property law firm. Ashlee is recognized as a Certified Specialist in Trademarks Law by the Law Society of Ontario (one of 6 women lawyers in Ontario who holds this designation) and has been ranked as one of the top 1000 trademarks lawyers globally. Ashlee is also one of 39 lawyers across Canada who received the Lexpert Zenith Award for being a change maker in law. Ashlee's scope of practice includes trademarks, copyright, licensing, domain name, social media, marketing, advertising, packaging and labelling laws and negotiation and drafting of commercial agreements. Ashlee holds numerous leadership and mentorship positions including, executive committee member (Ontario Bar Association), brand strategy council member (Canadian Marketing Association), advisor (Ryerson Fashion Zone), committee member (Intellectual Property Institute of Canada), committee member (International Trademarks Association), past co-chair (Fashion Group International), and past-chair (Toronto Intellectual Property Group). Ashlee is a guest speaker and published author on branding and fashion law across North America and is regularly asked to provide media commentary on key legal developments. Ashlee is actively working with the Ontario government to have fashion recognized as a cultural industry. Prior to launching Froese Law, Ashlee was a partner on Bay Street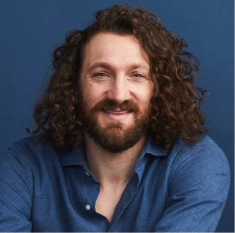 Ezra Firestone
Smart Marketer and Zipify Apps

Founder & CE0 @Smart Marketer, ZIpify Apps

Ezra Firestone has been recognized by Shopify and Entrepreneur Magazine as a leading ecommerce expert and a refreshing voice in the entrepreneurial community. He has founded multiple 7- and 8-figure brands (generating over $115.3 million in the past 4.5 years), and shares his personal and professional insights through Smart Marketer and Zipify Apps. An outspoken proponent of "people over profit," he leads a team of 95 employees while traveling the world educating business owners on how to build brands with integrity and purpose. Most recently in 2020, Ezra partnered with Shopify to create their premier course on Facebook advertising.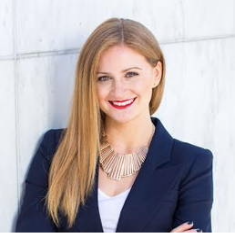 Stephanie Christine Karlovits
EPIC Fitness + Lifestyle

Founder & CEO @EPIC Fitness + Lifestyle
Stephanie Christine Karlovits has 9 years of business experience as the Founder and CEO of a 26 person company called EPIC Fitness + Lifestyle in Ottawa, Ontario. She also has experience as a business consultant and business professor. EPIC Fitness + Lifestyle focused on one-on-one functional personal training, alternative health care services and a smoothie bar + cafe. She was heavily involved in community events and charity endeavors throughout that time. In 2017 Stephanie was a recipient of Ottawa's 40 Under Forty Award at age 32.
In 2020 Stephanie decided to close EPIC Fitness + Lifestyle due to COVID-19. She assisted her staff in becoming entrepreneurs in their own right, then, retreated into Nature to rest and engage in self discovery. She devoted her daily life to simple living, spiritual education and life visioning. Stephanie has a formal background in Psychology with numerous certifications and diplomas in holistic nutrition, functional training, facility management, leadership, mindset, spiritualism, and energy medicine. Her life philosophy and lifestyle focuses on honouring the soul's urges within, transcending limiting beliefs, alignment with divine intelligence, creativity and peace. "A large life doesn't have to be hard if you are aligned to your true nature." She currently lives out of a suitcase allowing her to go where her heart leads (her heart typically leading her to mountains, ocean and forest), is writing her memoir, working one on one with a few clients, is a "Fractional CEO" for one company at a time, and is in school studying Consciousness.
Director of
Procurement @BDC
Maude has been Director, Procurement at BDC since 2016, where she is responsible for the organization's procurement and supplier diversity programs.
With a Bachelor of Laws and a Master of Business Administration (MBA), Maude has over 15 years of experience working with entrepreneurs. After a few years of practice in private firms advising multiple organizations, including some in the early stages of development, Maude finally achieved her goal: taking the leap to a major corporation whose purpose was to help entrepreneurs grow and succeed.
Passionate about partnerships, she worked for Cirque du Soleil for nearly 10 years, where she set up agreements with strategic partners with the goal of increasing the number of territories visited by the company and ensuring the development of business relationships with local suppliers.
Driven by a desire to increase diversity and inclusion at BDC, Maude is involved in a number of networks including the Quebec Women Business Network (RFAQ) and collaborates with several organizations offering underserved markets such as women-owned businesses and minorities the opportunity to grow through access to new supply chains or their expansion.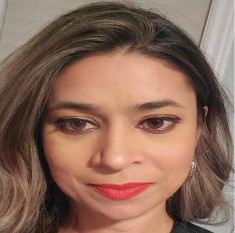 Senior Advisor in Process Improvement for Procurement @BDC
As BDC's Senior advisor in Process improvement for procurement, Alysha is a highly qualified purchasing professional with over 15 year experience in procurement and 5 years in bids and proposals management.
Alysha is adept at identifying process gaps and streamlining procedures to deliver benefits to the company's goals.
She developed skills in forging partnerships with Clients and Suppliers. She worked at Air Canada, CAE and CN where she led numerous initiatives, namely negotiating high dollar value IT contracts, building strong partnerships with Top Tier vendors and acting as executive supplier manager for various ERP system implementations. Some highlights in her career consist of cost savings over 20 million dollars in contract negotiations, winning a 1-billion-dollar contract over 14 years for a small company lead by veterans securing their future in a very niche market.
At BDC, she is responsible to improve the existing procurement process and works with the team and internal clients to develop new procurement strategies.
Alysha participates in the team's efforts to promote the Supplier Diversity initiative and support suppliers from underrepresented groups to increase their access to large organizations' supply chains.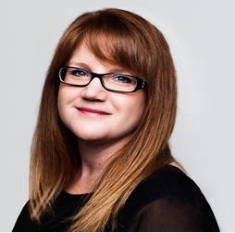 Senior Advisor in Social Entrepreneurship @BDC
Carla Heim is Senior Advisor, Social Entrepreneurship at the Business Development Bank of Canada (BDC), the only bank in Canada dedicated exclusively to entrepreneurs. She works to help grow the national movement of certified Beneficial corporations (B Corps). She also helps BDC's efforts to support more women entrepreneurs.

Carla has thirty-plus years' experience in managing, advising and financing businesses. She brings rich, hands-on expertise and insights to help these socially innovative and women entrepreneurs succeed.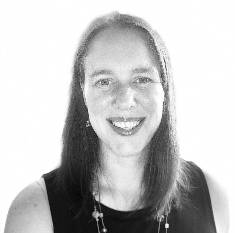 Regional Manager of Client Diversity @BDC
Brooke Gordon is passionate about supporting women. She is a Regional Manager for BDC's Client Diversity strategy, where she connects business owners with people and programs to grow and scale their business. Brooke is committed to ensuring ALL Canadian entrepreneurs thrive through every step of their business journey with the help of dedicated partner organizations and regional hubs across the entrepreneurial ecosystem.
An entrepreneur herself, Brooke is the founder of a social enterprise to support women in their personal and professional growth from a foundation of health. She is also a weightlifting enthusiast and passionate volunteer with the Soroptimist International Live Your Dream Award and Dream It Be It programs, supporting education and career mentorship for women and girls.
Brooke has a Master's in entrepreneurship and commercialization (MEEi) and both a Bachelor's and Master's in Engineering Physics from McMaster University. She is additionally a certified Personal Trainer and Health Coach.
Designer, Writer & Speaker
Viv is a designer, writer, and speaker who's passionate about bringing brands to life. From big-picture storytelling strategies, to crafting consistent visual branding across digital and print media, to copywriting that makes your dream customers sit up and say "hello!" — Viv's multi-disciplinary background can help you find your brand's unique voice in your marketplace.

Viv has 5+ years experience as a senior user experience designer in big tech, advanced training in graphic design, and extensive experience writing and public speaking.

Mentor topics:
• Brand storytelling
• Copywriting
• Graphic design and brand aesthetic
Check back to see more mentors added throughout 2021!
Interested in becoming a mentor? Email hello@foundersfund.ca to apply.