Canada is filled with a plethora of inspiring, remarkable women entrepreneurs who are using their expertise, passion and drive to embody empowerment and change the world.
Here are 20 Women-Identifying Canadian Entrepreneurs you should keep your eye on this year and they use their entrepreneurship for meaningful impact.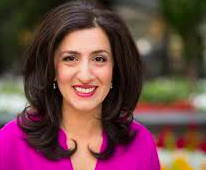 #1. Golnaz Golnaraghi  | Accelerate Her Future 

Dr. Golnaz Golnaraghi is a TEDx Speaker, published researcher and educator who is passionate about leadership and representation of Women Of Colour at all levels of organization: leading her to found and create meaningful change. Accelerate Her Future is a business on a mission to provide innovative career accelerator programming for BIWOC (Black, Indigenous, Women Of Colour) to help empower them in accelerating their careers and claiming their power within the workspace.




#2. Michelle Kwok & Ravina Ananda | FLIK 

Michelle Kwok is an entrepreneur using her myriad of interests and experiences in everything from digital media and sport business to neuroscience and social entrepreneurship to empower others. Through her drive, curiosity and passion for social impact, FLIK was born: the Female Laboratory Of Innovative Knowledge. FLIK is a portal that allows ambitious females to take on apprenticeship opportunities under inspiring female founders to help earn practical skill sets and experience they need to push their trajectories toward success- something so often inaccessible for many who face social and financial barriers to success.





#3. Jasleen Sidhu Deved | Dialogue Coaching 

Jasleen is a woman on a mission to help people break free from the boxes that keep them restricted to work and careers that aren't serving them, so that they can discover their fullest potential.
With a degree in Psychology and a certificate in Human Resources Management, Jasleen has gained valuable skills, experience and insight into the world of business. But ultimately, it was her own journey in striving for something more that lead her to dedicating her life to her business, Dialogue.
"To me, Potential is synonymous with Purpose" reads her website, and Diaogue is the embodiment of that quote, aiming to help clients gain the clarity, confidence and purpose to help them lead a fulfilling and meaningful life. How's that for empowerment?





#4. Farrah Aspinall-Renaud | Rooted Love 

Rooted Love bloomed (sorry) from Farrah's inability to find a subscription service that would deliver fresh florals to her door each month: something that brings this female founder great joy. So, she started her own, priding herself on hand picking each bloom to create beautiful, whimsical and inspiring bouquets that can be enjoyed at every occasion. For Farrah, these bouquets are more than a kind gesture: they're also an opportunity to encourage recipients to take the time to stop and smell the roses (a reminder we're all in need of now and again... perhaps every month or so? ;))





#5. Sokmean Nou | Calixa Technologies 

Sokmean Nou is a business professional turned software developer with a degree in Business Administration specializing in both Marketing and International Business. After working for global brands like DHL, she invested her energy into learning and building expertise in software development. It wasn't long before she found passion and drive in bringing Artificial Intelligence to the retail world and co-launched her business, Calixa.
Calixa Technologies offers tools for fashion and apparel retailers to deliver real-time and context-aware product recommendations that account for factors such as visual similarity, in a streamlined manner.





#6. Lindsay MacNevin | Women Who Explore 

After an unfortunate hiking experience in 2016 that could have left her feeling discouraged and disinterested in hiking, Lindsay and her sister Jenny instead set on a mission to empower women to explore the great outdoors. They wished to create space for and welcome women of all abilities and barriers to embark on adventure outdoors despite their reservations and fears, and so Women Who Explore was born. Now a global community and movement comprised of chapters all throughout Canada, the US and abroad, Women Who Explore seeks to minimize the intimidation women so often face when they think of outdoor exploration with group-based trips and experiences all over!




#7. Nima Hersi | SARALIYA 

Nima Hersi wants all of us- and especially Muslim Canadian women- to know that you deserve to feel stylish and confidence and that having fashion options that suit your life is important. Which is why she dove head-first into the world of premium, modest fashion for mordern Canadian women. SARALIYA's aim is to create high quality, modest fashion that helps you feel as confident and amazing as the things you'll go on to accomplish! Their wears are as beautiful and sophisticated as Nima herself, who's helping to foster empowerment for all women.




#8. Amy Demone | Virtually Free 

Amy Demone is a woman who's immersed her career in the world of online business of virtual assistants and if you don't yet know what a virtual assistant does, well, they do pretty much everything.
Through her 3 years in this line of work, she's experienced the struggles alll of us experience in the first few years of our entrepreneurial journeys , and she's using her expertise to help other VA's (Virtual Assistants) appeal to the clients who are willing to pay them what they're worth (which is essentially their weight in gold).




#9. Reagan Bradley & Sara Knowles | Women Who Weed 

Reagan Bradley is a brand strategies and speaking with a love for digital marketing and cannabis. Reagan knew she didn't fit the "stoner" stereotype and that she surely wasn't the only one.
Sarah Knowles is a designer, photography enthusiast and visual creative who's eye for design and visual communication and branding is impeccable. She also happens to be a cannabis enthusiast and the pair joined forces in creating Women Who Weed.
Despite its legalization across Canada, the stigma and stereotypes associated with cannabis is something both Reagan and Sarah felt they had the skill sets and experience to combat, and so Women Who Weed was born: a cannabis community for classy women. Women Who Weed aims to connect like-minded women with bright minds. and help change the perception of cannabis for a more empowered and educated community.




#10. Sheena Russell | Made With Local 

Sheena Russell is a social entrepreneur with over 10 years of experience in the realm of sustainability. Her degree in environmental science and ecology lead her to eventually founding Made With Local: a purpose-driven, social enterprise dedicated to sustainable food production.
From their B-Corp certification to their connection and alignment with local farmers, Sheena's business goes well beyond their seriously delicious snack bars (seriously, they're delicious!). Their bars are all made locally by individuals who face barriers to the mainstream workforce and the values true to MWL are truly a reflection of this inspiring Canadian entrepreneur.




#11. Charlene April | Creating Roots 

Charlene April is- in her own words- an ex-foster kid who managed to survive the system, and she's on a mission to use her experience to fuel change for foster youth in Ontario, Canada.
Creating Roots is a registered non-profit who's aim is to directly combat the widespread housing crisis that disproportionately affects foster youth who are aging out of the system. Charlene's non-profit words alongside industry progressional to raise funds for the creation of permanent and affordable housing for youth who are graduating from foster care in Ontario.
Empowerment starts with having access to basic human rights and needs like a safe space to call home, and that's where Charlene April is focusing her energy.




#12. Jasmine Williams | Jasmine Williams Media 

Consultant, speaker, award-winning writer, professional story teller... Jasmine Williams is a content marketing expert who's skills and expertise are well-rounded and versatile. She is a content marketing expert who is passionate about helping brands tell their stories in effective and impactful ways.
She's held positions with renowned businesses like Futurepreneur Canada and Textbooks for Change and has created content for world-class brands such a Spotify, CIBC, H&M and GoDaddy! She's a highly-requests speaker and panelist that you'll want to keep your eyes on.




#13. Jacqueline Villeneuve | She Matters 

Take a look at Jacqueline Villeneuve's resume and you'll notice a common thread connection all of her professional endeavours: the desire to have meaningful impact in her community and beyond.
Jacqueline is an experienced founder who's work spans from tangible support and assistance in Kenya to fair-trade ethical fashion to survivor-led sensitivity training for front-line providers such as law enforcement and medical professionals. Her experience and expertise in policy develop emend, non-profit management, grant writing and more make her an invaluable team member, founder and entrepreneur alike.




#14. Makini Smith | A Walk In My Stiletto's 

Makini Smith is an award-winning entrepreneur, 4-time published author, mindset coach and podcast host who is passionate about helping women own their stories and conquer their fears. She embodies and embraces resilience and empowerment and uses it as a catalyst for change, uncovering the potential we so often don't recognize.
Between running for office as a 2018 Member of Provincial Parliament, writing inspiring books, engaging in philanthropic word and more, Makini sees her journey in entrepreneurship as a gift that she's forever grateful for.
If you've listened to her podcast, A Walk In My Stilettos, you've likely come away feeling inspired and motivated to harness your story as a sort of superpower- and that's a tool for empowerment that we should all keep in our back pocket!




#15. Ania Wysocka | Rootd 

With a degree in International Relations and a strong eye for design and cross-cultural communication, Ania Wysocka has been using her talents to create thriving tech companies both locally and globally. In 2017,, Ania founded Rootd, an application to help those struggling with anxiety and panic attacks, which was named one of the top anxiety apps in 2019 by Healthline, Cosmopolitan Magazine and Women's Health Magazine, to boot!




#16. Julia Slanina | Treehouse Medical, Treehouse Digital 

After having her son, Julia Slanina felt overwhelmed by the vast amount of medical information around her, knowing that the sheer volume of which could lead to poor health choices. Because she grew up in a medical family, she immediately recognized a serious gap in "care and patient oriented education"- specifically in relation to children.
This sparked her drive in founding Treehouse Medical, Canada's 24/7 Pediatric Concierge, which promotes positive parenting and streamlined pediatric health information. Julie feels that getting both accurate information and effective help should be simple for parents, and Treehouse Digital is helping this to become a reality for Canadian parents.




#17. Renee Raymond | Daya Lens 

Renee Raymond has got a plethora of experience under her belt, in everything from Psychotherapy to Kinesiology to Rehabilitative and Wellness Program Development, among others. Now, she's pouring her expertise into Daya Lens, a virtual reality tool for mental health professionals that helps them facilitate exposure therapy from the comfort and controlled environment of their office.
Daya Lens is a more accessible, revolutionary way for clinicians to support and empower their patients living with PTSD.




#18. Mikayla Wujec & Naomi Blackman | Alder Apparel 

Mikayla Wujec is a story teller, social-enterprise entrepreneur and National Geographic Explorer who is passionate about visual arts, conservation and seriously functional outerwear.
Mikayla founded Alder apparel along with friend and co-founder, Naomi Blackman, after years of frustration with the outdoor apparel market. They've built their company atop a foundation of People and Planet first and are committed to investing and engaging in sustainable practices like environmental impact, representation and mindful design. Their outwear offers more inclusive sizing (a breath of fresh air for the plus size community), currently spanning from XS to 4X. The excitement over Mikayla, Naomi and Alder apparel is evidenced by their 956% funded Indiegogo campaign, and these two are just getting started!




#19. Audrey Bond | Vaultt 

Audrey Bond is on a mission to help families of all kinds to store, manage and securely share important documents and information.
Frustrated by a distinct disconnect in sharing critical information about her daughter with her ex-husband, Audrey started to recognize that the issues in streamlining and sharing important legal, medical, pharmaceutical and other information was a universal problem. She founded Vaultt as a result- an online and mobile app database that enables real-time and on-demand access to critical information, documentation, schedules and tasks that can be shared securely between family members and caregivers.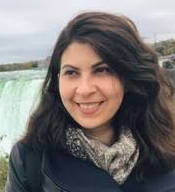 #20. Irina McKenzie | FABCYCLEIrina McKenzie is a passionate advocate of sustainability and the Circular Economy and has turned her special interest into what is now FABCYCLE: a B2B collection service enabling designers to disrupt the current (unsustainable) cycle of garment production.FABCYCLE works by finding innovative outlets to reuse, recycle and recover fabric waste, thus diverting textile waste from landfill. Irina is passionate about reframing our mindset about waste and believes that waste is actually a valuable resource. She has recently opened up a physical space in Vancouver, The ReUSE Centre, which actively encourages creatives to experiment with textile waste and explore exciting ideas to further divert textiles from simply ending up in our landfills.