The holidays are a great time to show your support for women-identifying entrepreneurs. Think about it — you're spending all that money anyway. Why not give your hard-earned dollars to a woman who's been working all year to create beautiful products or thoughtful services?
If you're on the hunt for some last-minute gift ideas for your loved ones (or yourself!), check out this list of 26 (!) products or services created lovingly by Founders Fund 2020 members!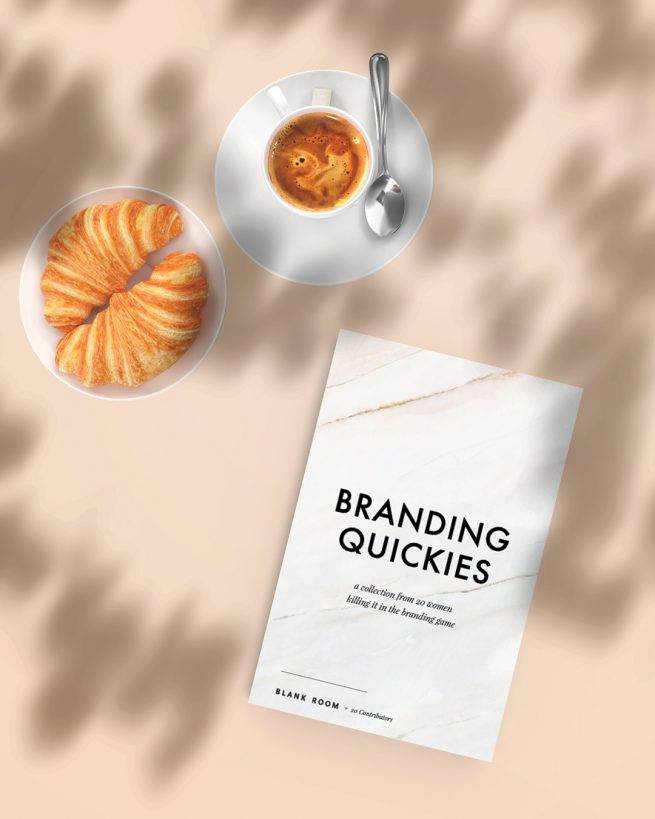 A book all about branding
Branding Quickies is a collection written by 20 amazing women who are well experienced and killing it in the branding game. It's filled with diverse wisdom and authentic insight meant to inspire and teach other makers and entrepreneurs. A great gift for the entrepreneur in your life — they'll learn to level-up their business and brand, learn tips about growth, and build their personal brand.
Buy it: $20 on Amazon, via Blank Room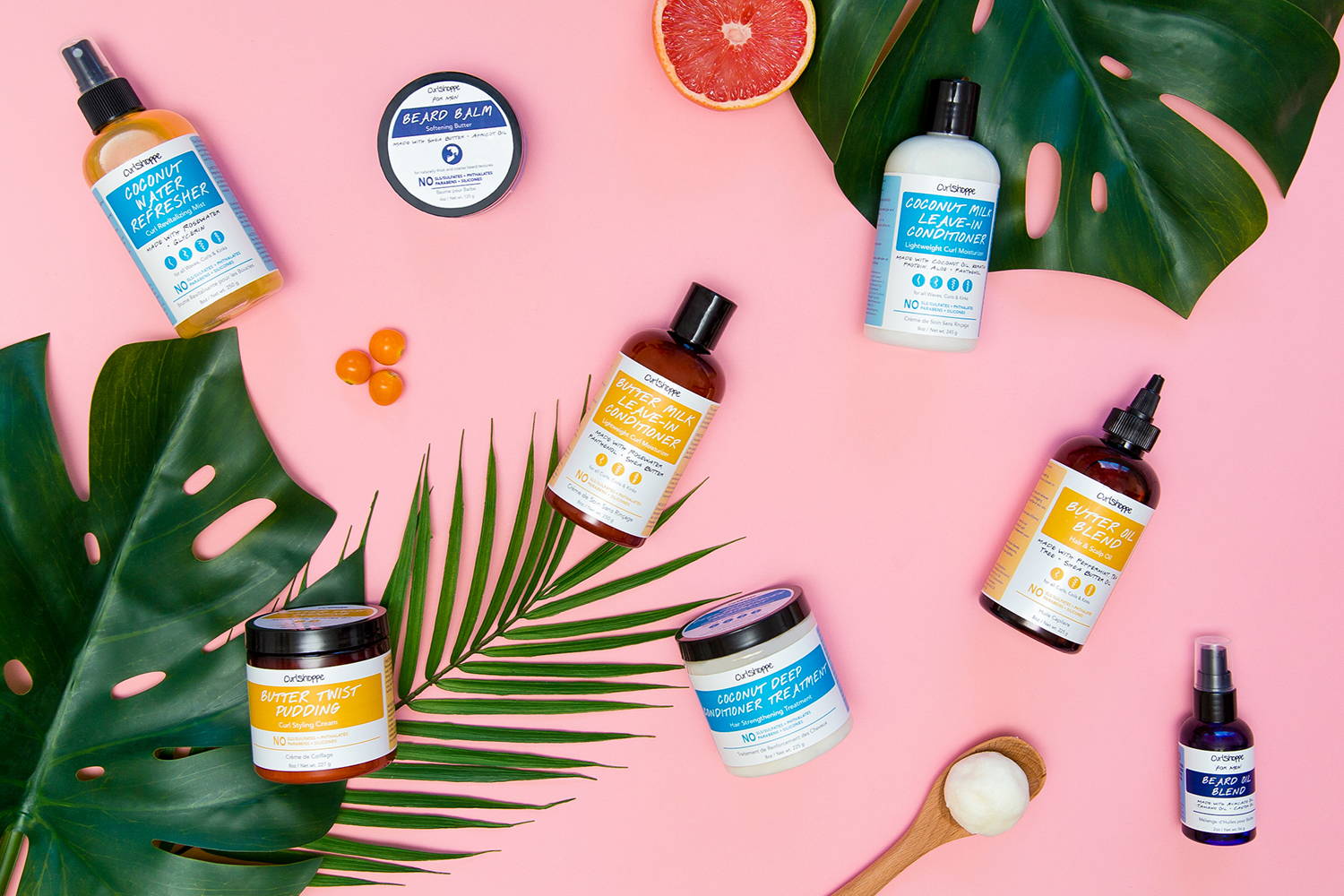 Healthy products for curly hair
Curl Shoppe creates naturally-based products for all curls, kinks and coils with NO surfaces, silicones or parabens. Whether your loved one is transitioning, newly chopped, or a veteran natural, Curl Shoppe products have their back.
Buy it: $11.99 - $25.99, Curl Shoppe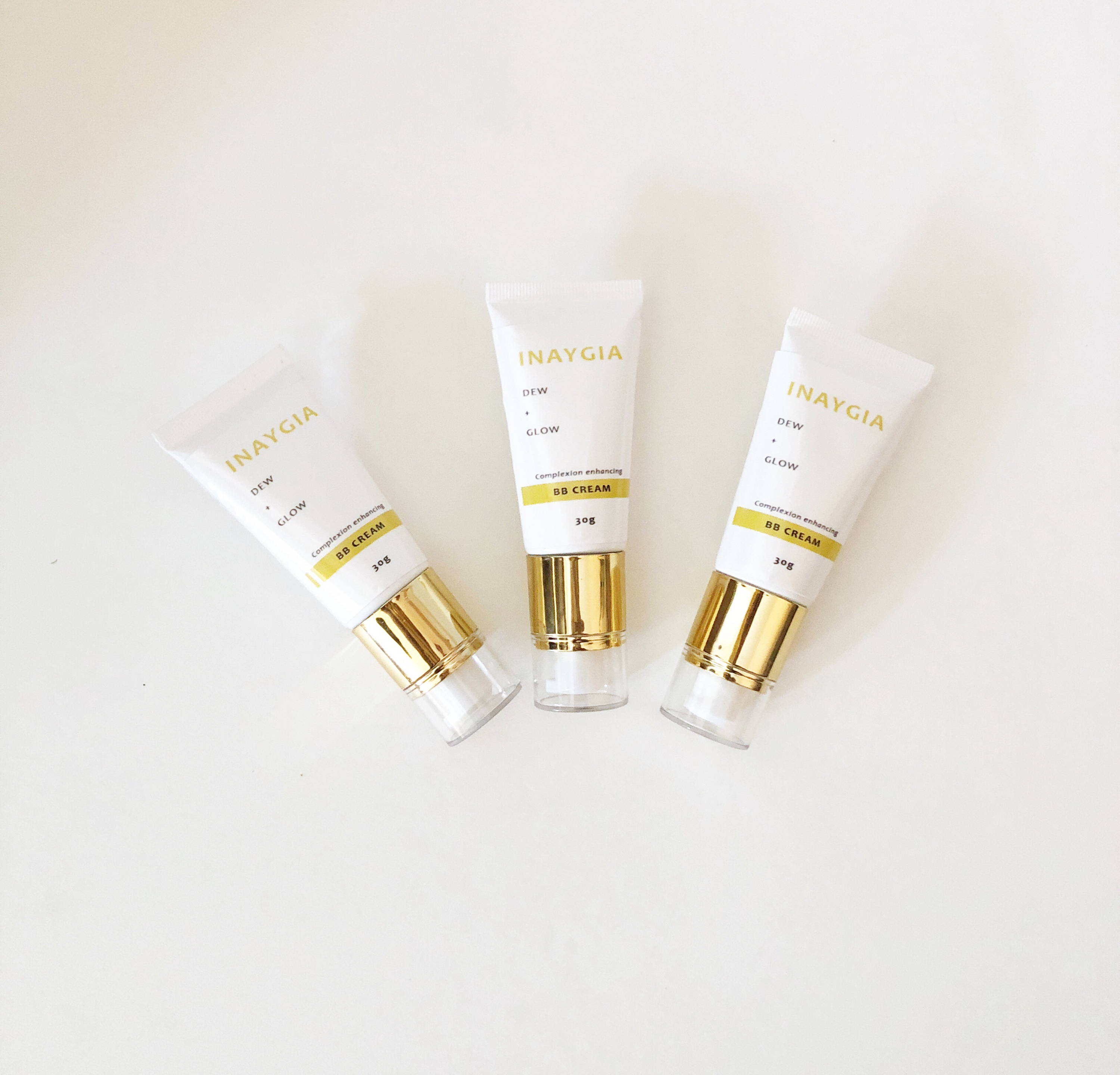 A glowy BB cream
Available in 12 shades, the multitasking Dew + Glow BB cream by Inaygia is made with papaya seed oil, giving skin a dewy and radiant appearance while diminishing the look of dark spots and providing moisture. Formulated with natural ingredients, this BB cream also utilizes lavender, frankincense and turmeric as natural complexion enhancers. Custom shades are also available!
Buy it: $32, Inaygia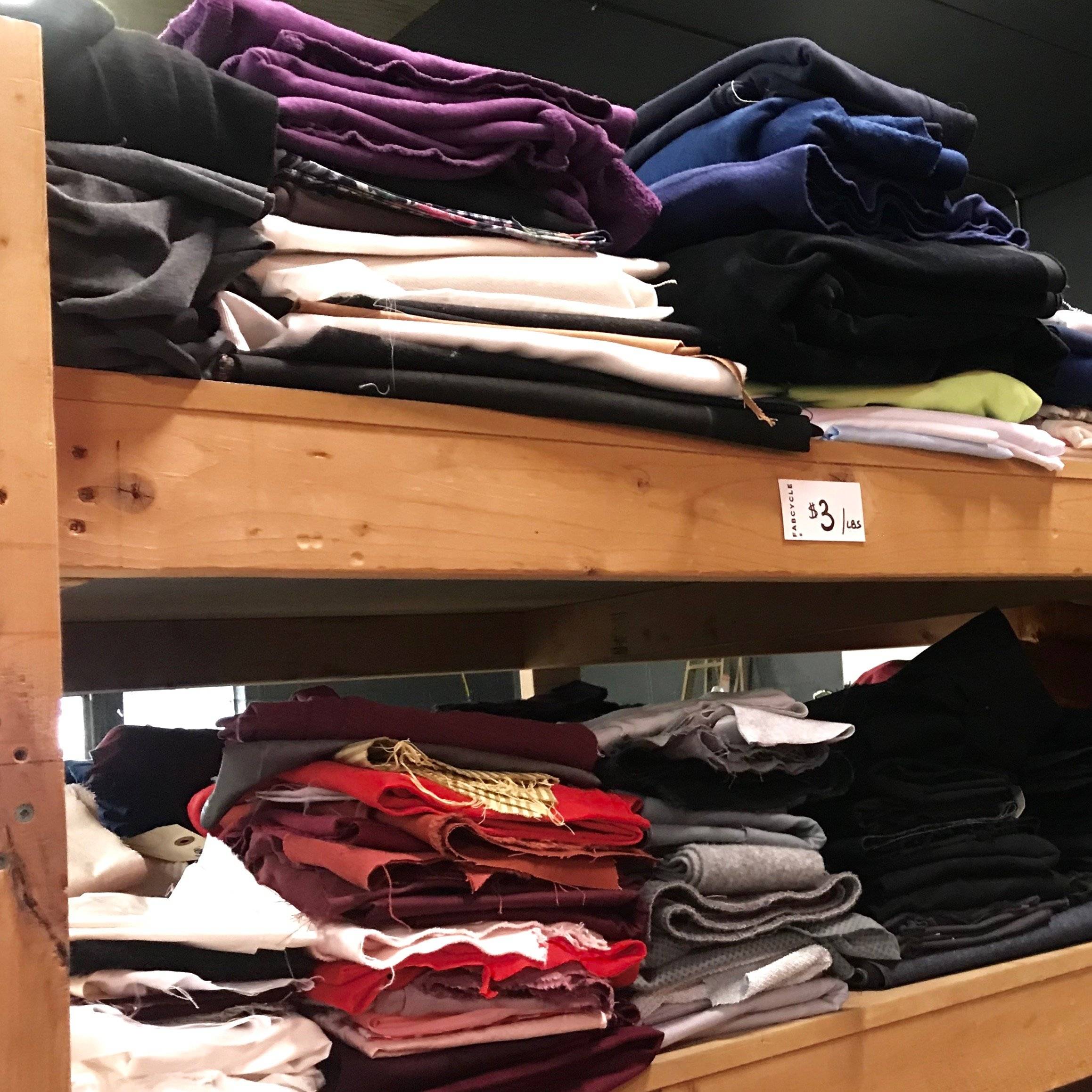 Gift wrapping using textile waste
Wrap up your gifts Furoshiki style. Ditch single use wrapping for a more sustainable and thoughtful way of wrapping your gifts, inspired by the Furoshiki Cloth Gift Wrapping. If you don't have any fabrics to wrap your gifts, check out FABCYCLE's Treasure Cart full of fabrics they collect from Vancouver apparel manufacturers. For $3 per pound, you get an abundance of beautiful fabrics to wrap up your gifts, or get extra creative with your next DIY project.
Buy it: $3 per pound, FABCYCLE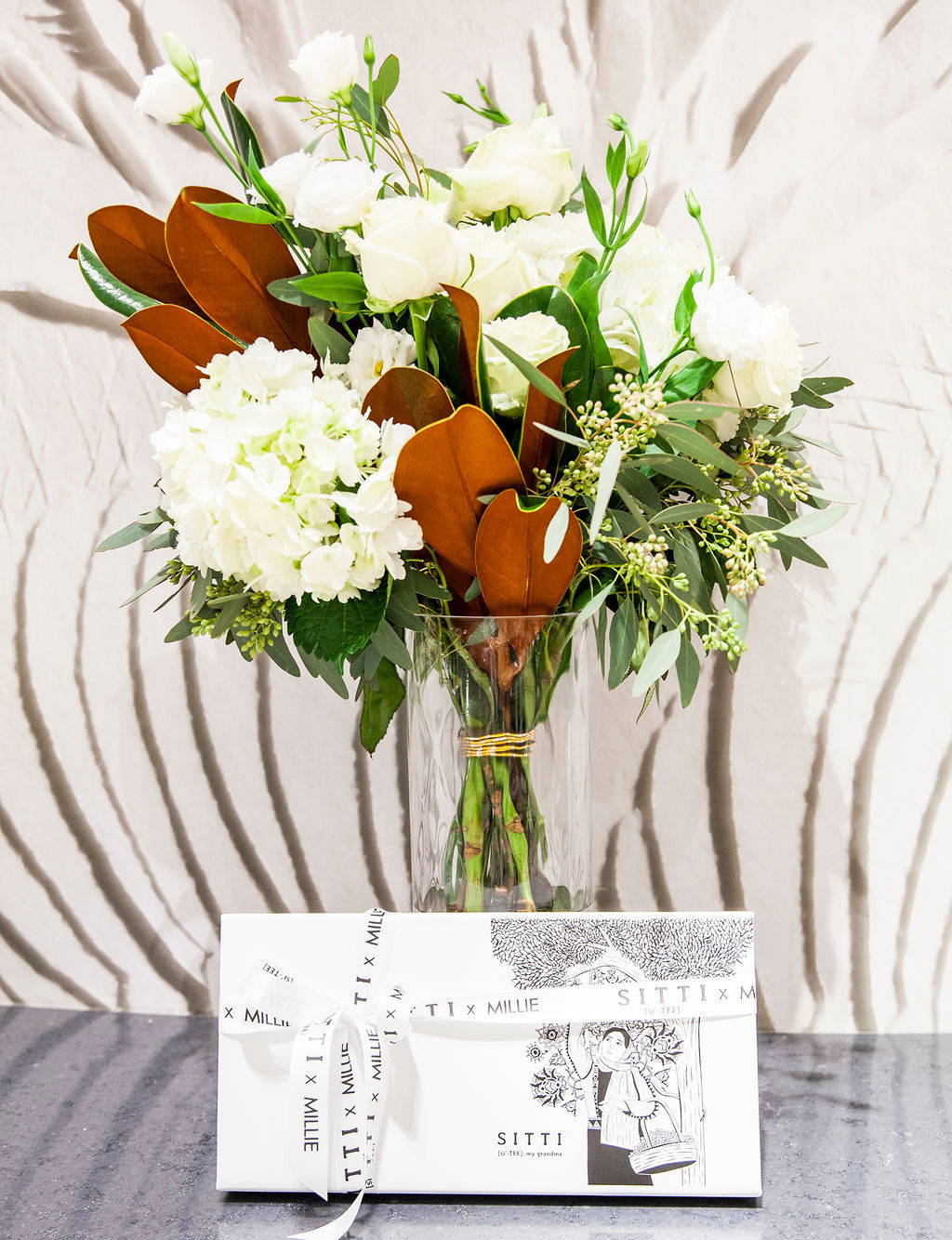 A gift-box of soaps for a good cause
This exclusive Limited Edition: Sitti x Millie Gift Box of three beautiful soaps and a natural and biodegradable loofah allows you to directly contribute to the Hopes for Women in Education scholarship fund for refugee women in Jordan. Millie and Sitti believe in championing women and, through this collaboration, aspire to help women refugees gain self-sufficiency and financial independence. In the simple of act purchasing this limited edition gift box, you are creating significant change and forging a connection with the women of the Jerash Refugee camp.
Buy it: $70, Sitti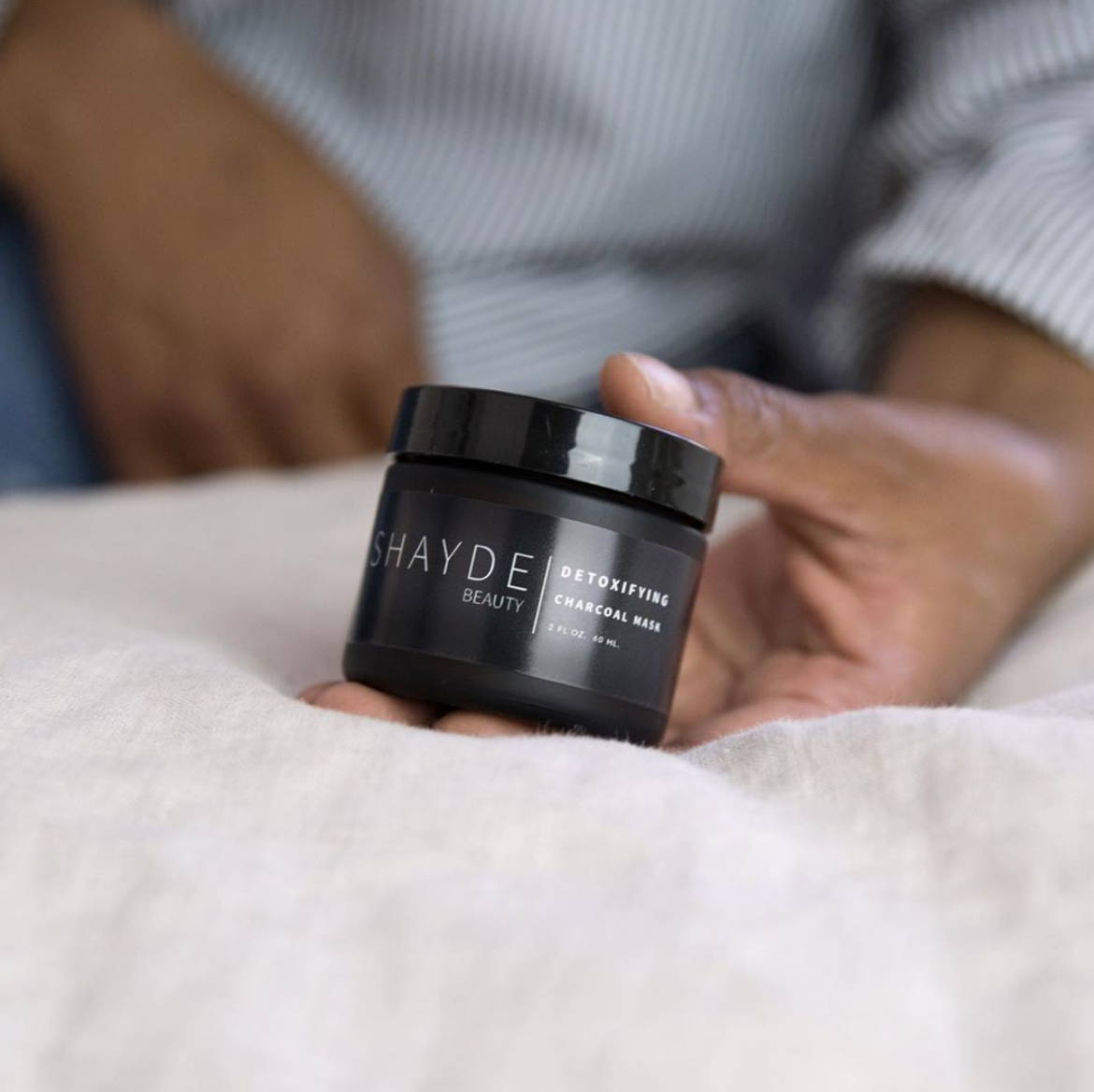 The gift of skincare
The SHAYDE Detoxifying Charcoal Mask leaves skin smooth, enriched and naturally exfoliated while providing a luxurious experience. This reinvigorating combination of clay and charcoal unveils a healthy glow by eliminating deep-set impurities and toxins.
Buy it: $50, SHAYDE
Discount code: LEVELUP20 for 20% off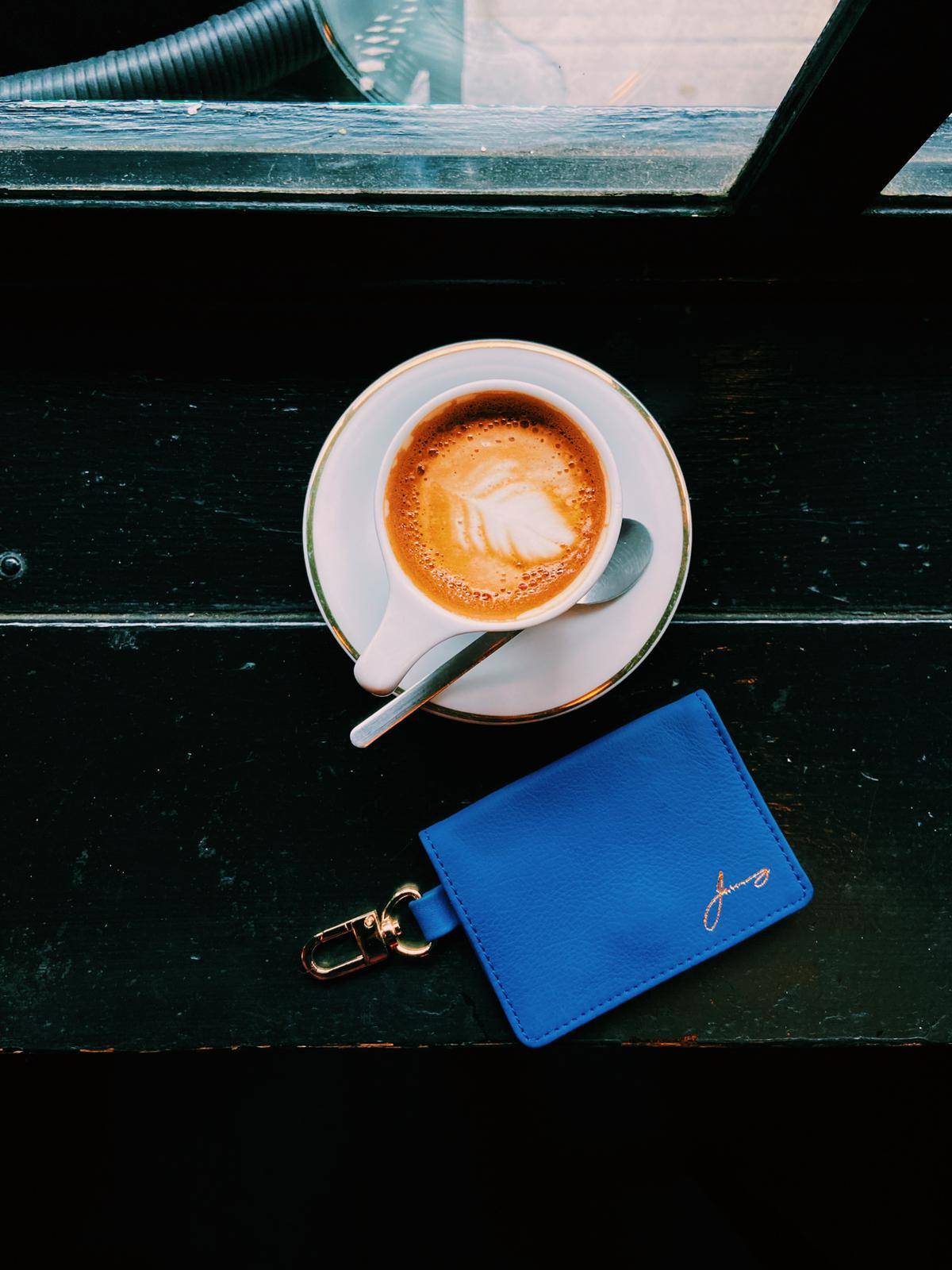 Stylish and simple cardholders
Your loved one can keep their cards, keys, and a bit of cash close by with their new minimalist wallet by JARSSS. Interior slots hold 6-8 cards, with a snap hook closure perfect to bring your keys or fobs along for the ride. Whether they slip it into their pocket or toss it into their bag, this wallet will make their day-to-night transitions easy peasy.
Buy it: $45, JARSSS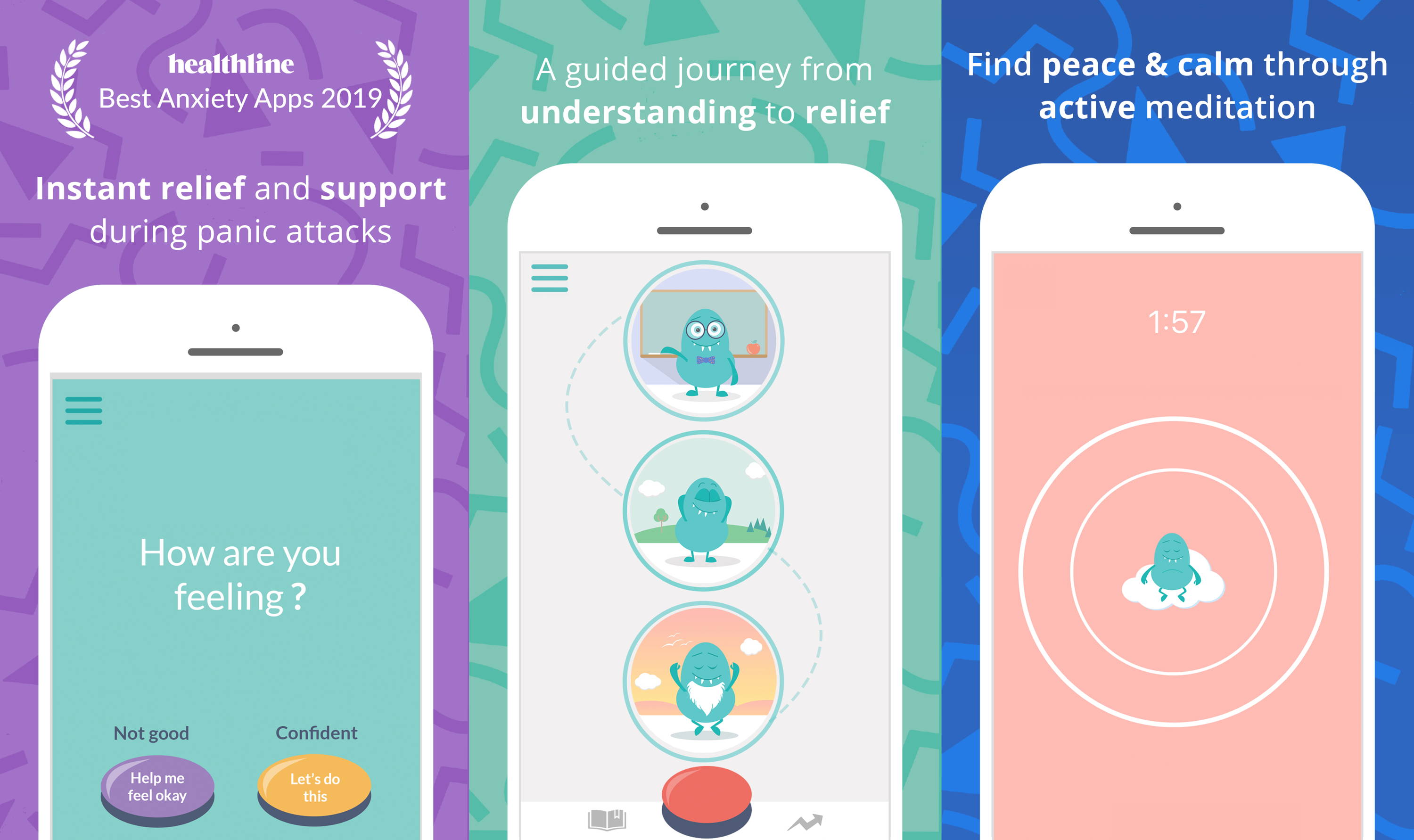 The gift of calm 
Rootd is an app designed to help people during all stages of managing panic attacks and anxiety, including: a panic button for when individuals are actually going through a panic attack; lessons on understanding panic attacks and anxiety; a deep breathing tool for navigating hyperventilation & shallow breaths, an active meditation and visualization tool, and soothing nature sounds. The app is gamified, enabling users to gain points and track their practice streaks as they progress.
Buy it: Rootd is free with optional monthly & annual subscriptions to access all of its features, ranging from $4.99 to $49.99. Anyone interested in annual subscriptions can email team@rootd.io for 15% off their annual subscriptions this holiday season!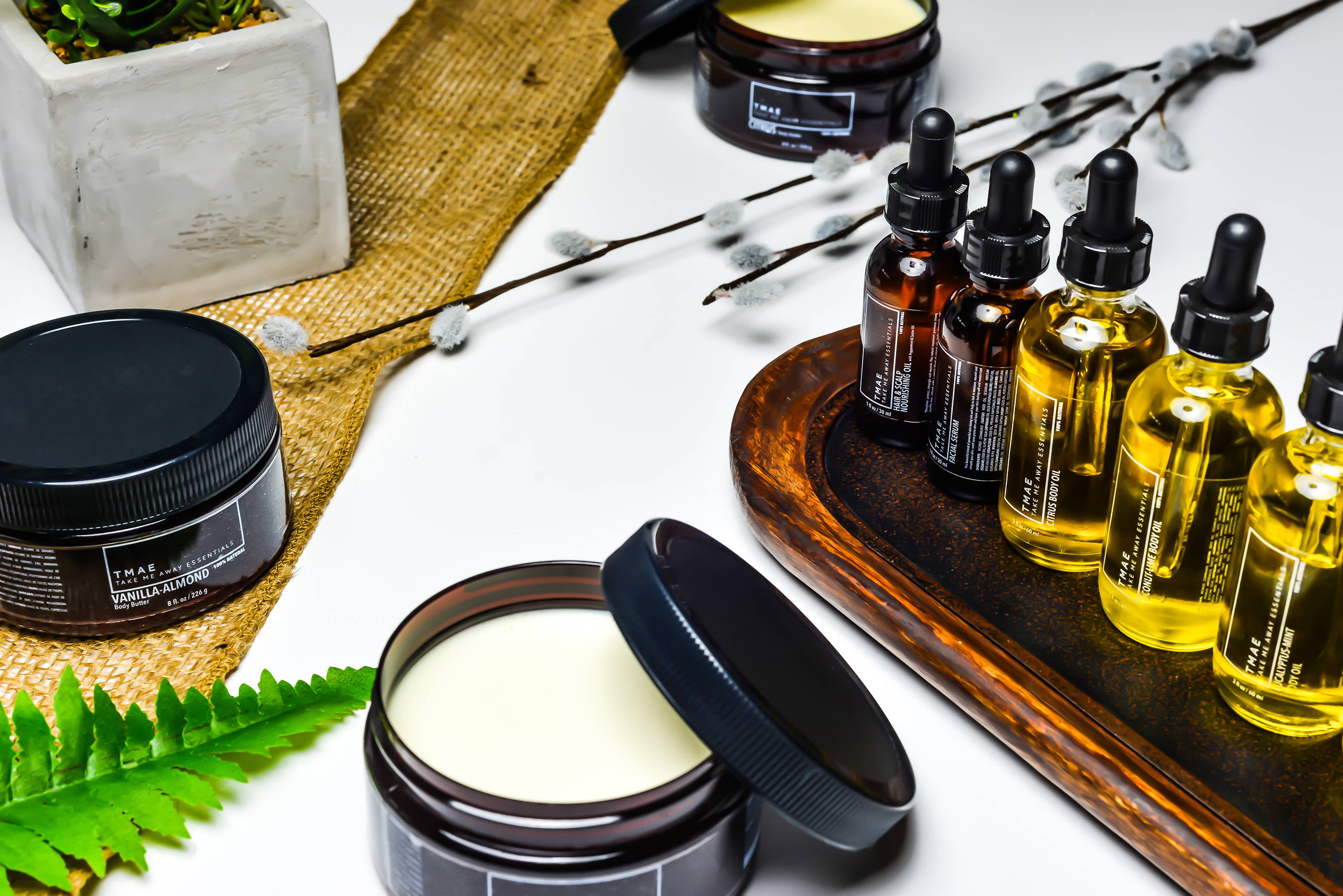 A luxurious body butter
Rejuvenate your skin with the rich, nourishing moisturizing body butter from TMAE. These body butters penetrate deep to moisturize and nourish the skin without feeling overly greasy giving you healthy glowing skin. Great on even the driest of skin areas: feet, elbows, knees, daily hand moisturizer.
Buy it: $32, TMAE
Discount code: For 15% off entire order site wide use code: FFHG15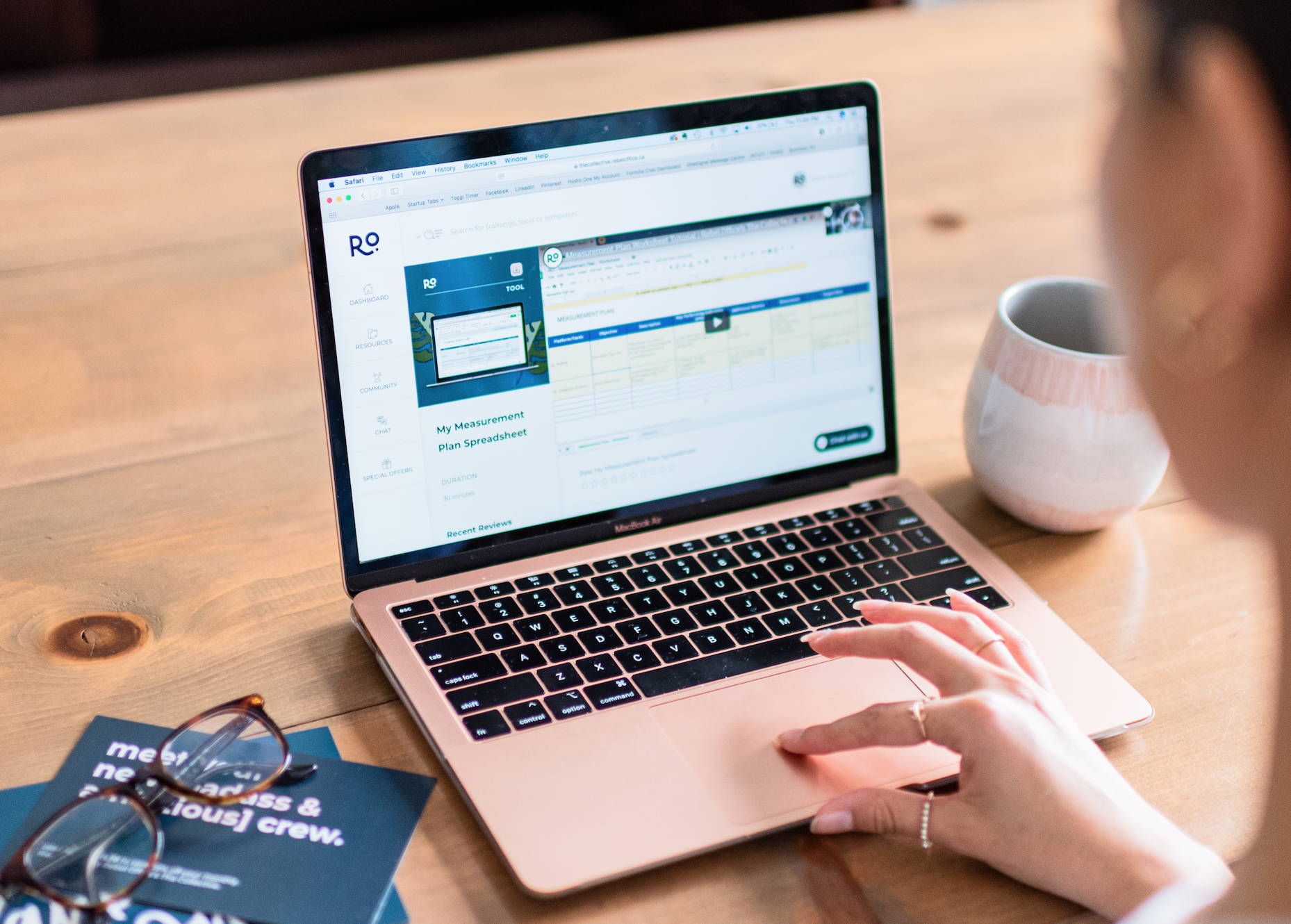 A membership to a women founders' community
Looking for the perfect gift for your clients or biz besties (or yourself)? Give the gift of time saved running their businesses and an epic support system with a membership to The Collective. Give them instant access to ready-to-use tools designed uniquely to help them make a living off their online business, special discounts and services from our partners, and access to a supportive community of ambitious, online women entrepreneurs.
Buy it: $35/month, The Collective

Discount code: NEWYEARNEWME at signup gets your giftees their first month totally FREE!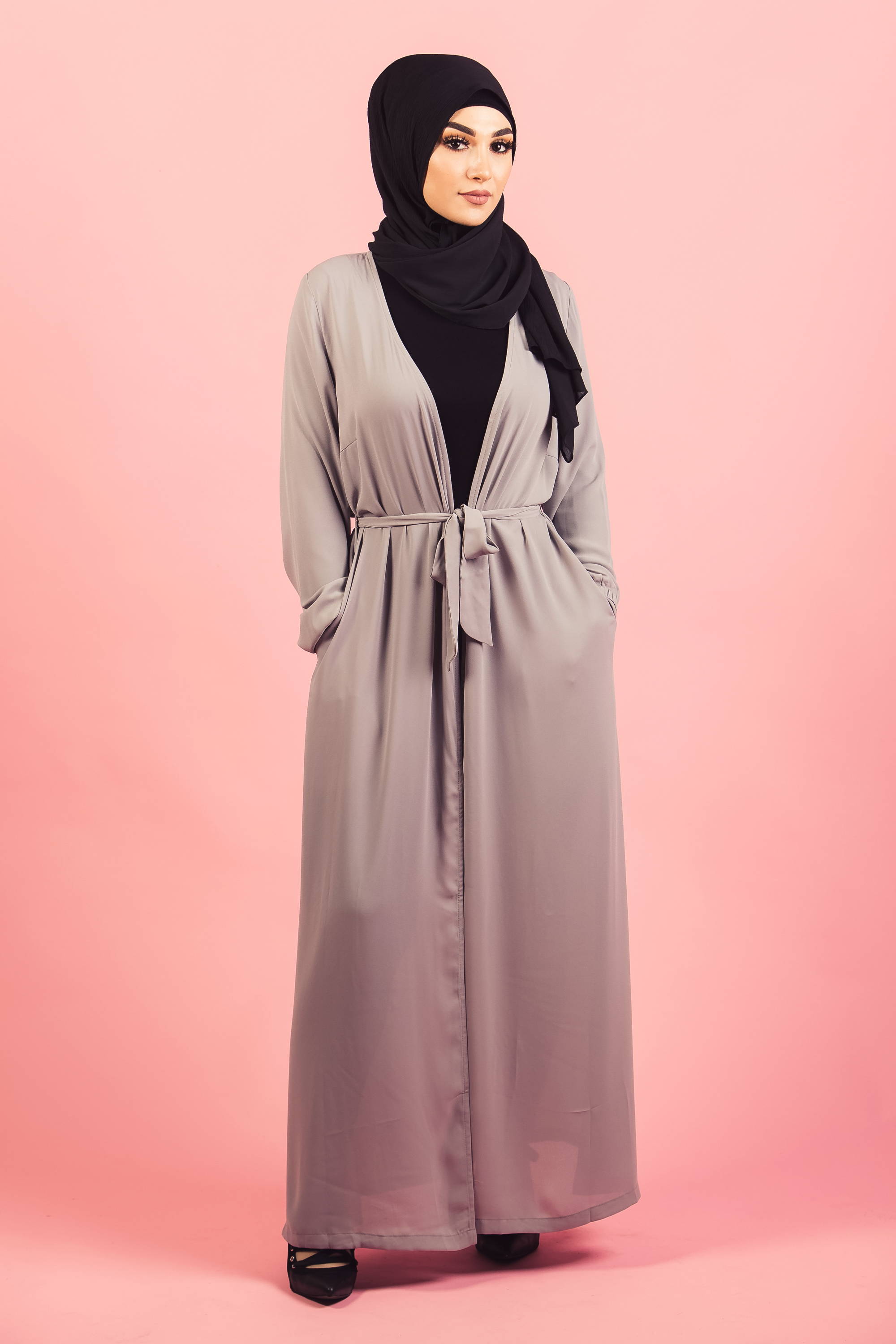 A gorgeous and modest cardigan
This stylish floor length cardigan is anti-static, and breathable. Made by SARALIYA, a line of premium modest fashion for modern Canadian women that believes every woman deserves to feel stylish, confident, and true to herself.
Buy it: $59.99, SARALIYA
Discount code: PROMO for 10% off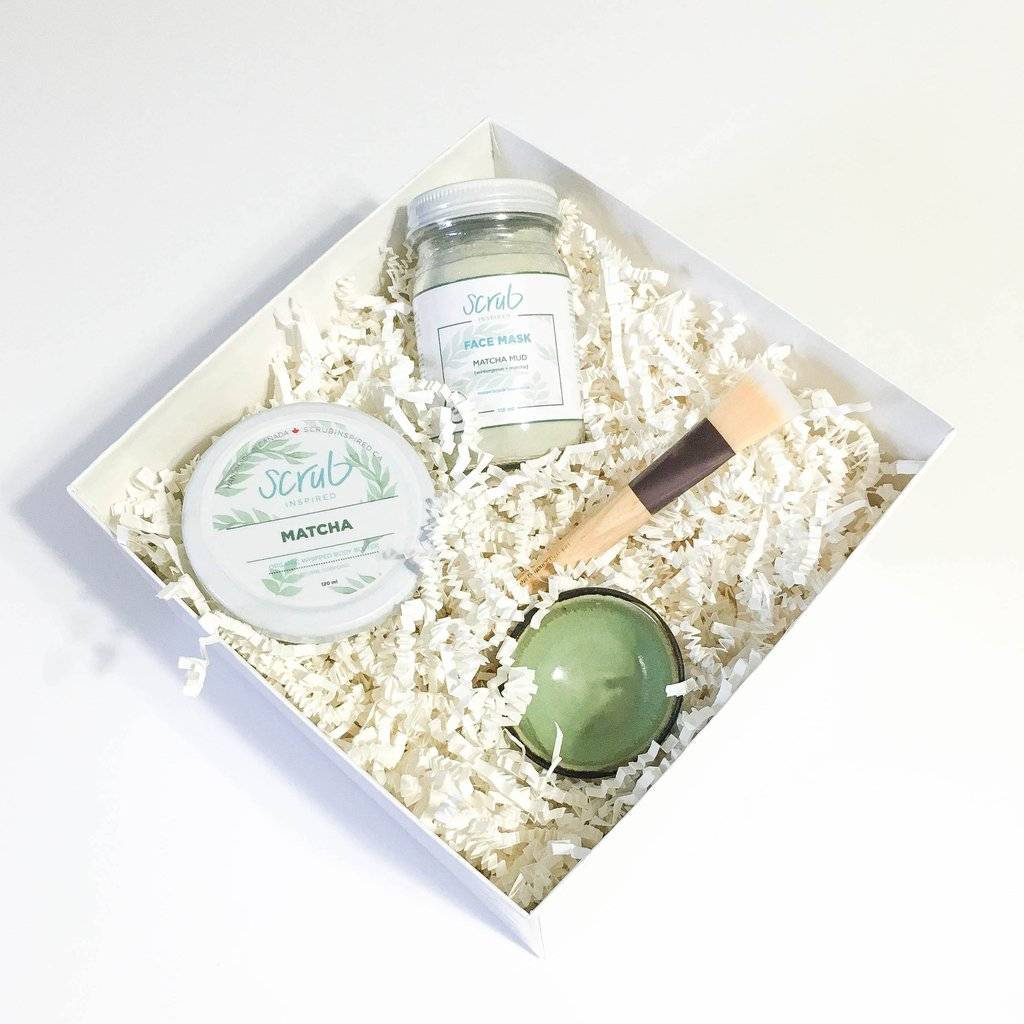 A matcha-based skincare set
Unleash the healing power of Matcha with this Scrub Inspired set, made with Tease Tea (Founders Fund sister company!) Matcha! Start with the super healing Matcha Mud mask. If you or the person you're buying for has acne/oily/unbalanced skin, this is the mask for you! Once you rinse, finish with the Matcha Butter. Simply warm up a tiny dab between your palms, and gently massage on your face. Leave on for extra hydration, or wipe away excess.

Buy it: $57.99, Scrub Inspired
Discount code: MATCHALOVE for 10% off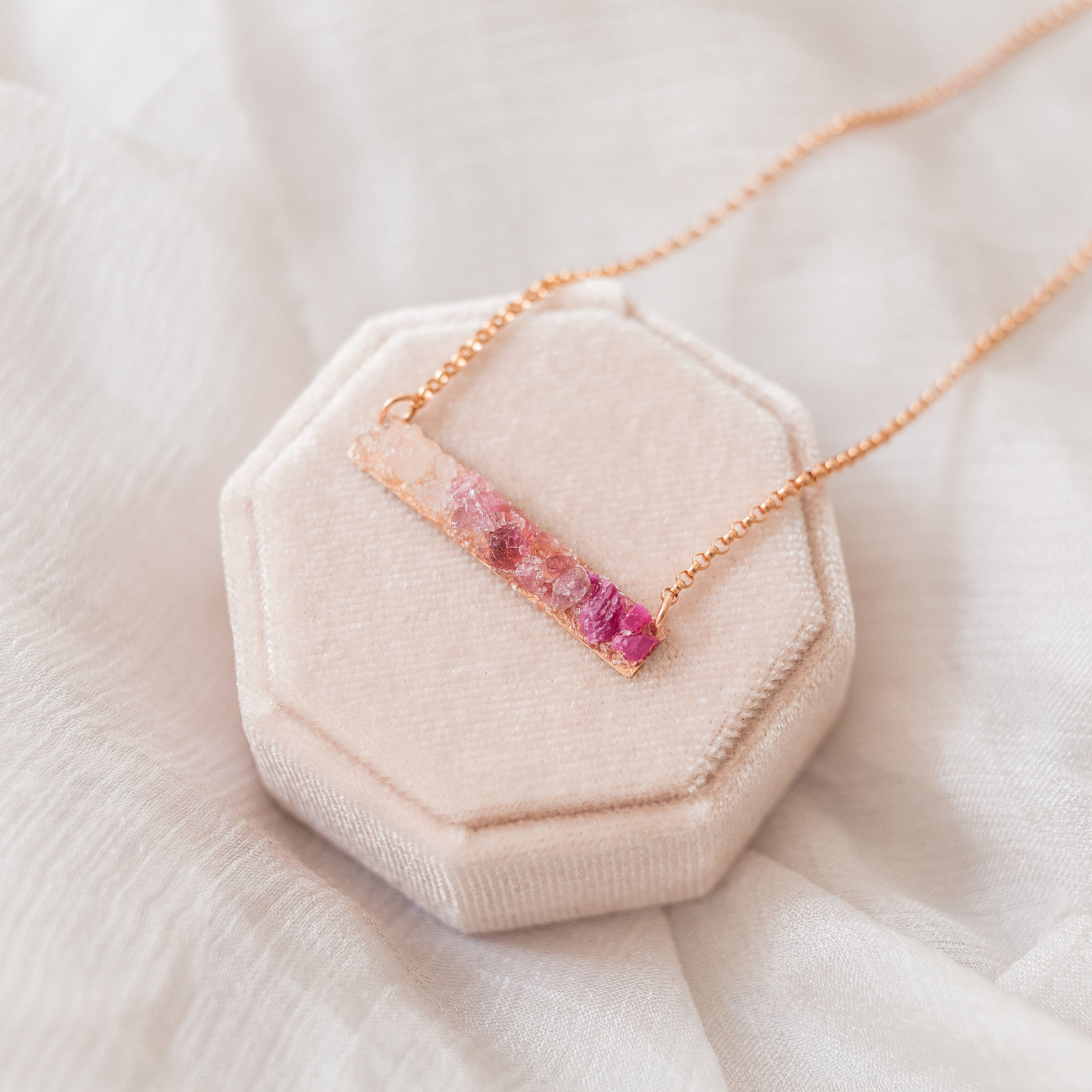 A chakra-opening crystal necklace
Luxe Zen created a minimalist 2 inch sterling silver necklace with 14k yellow or rose gold filled bar dusted with raw rose quartz, pink tourmaline, and ruby shards set light to dark in a mosaic pattern. Rose quartz & pink tourmaline support love and self-love. Bold red ruby is a stone of amplification. Ruby is an ancient stone prized for bringing passion, protection and prosperity. This piece opens the heart chakra for new beginnings in 2020!
Buy it: $75, Luxe Zen

Discount code: 10% shop wide with code "Gratitude10"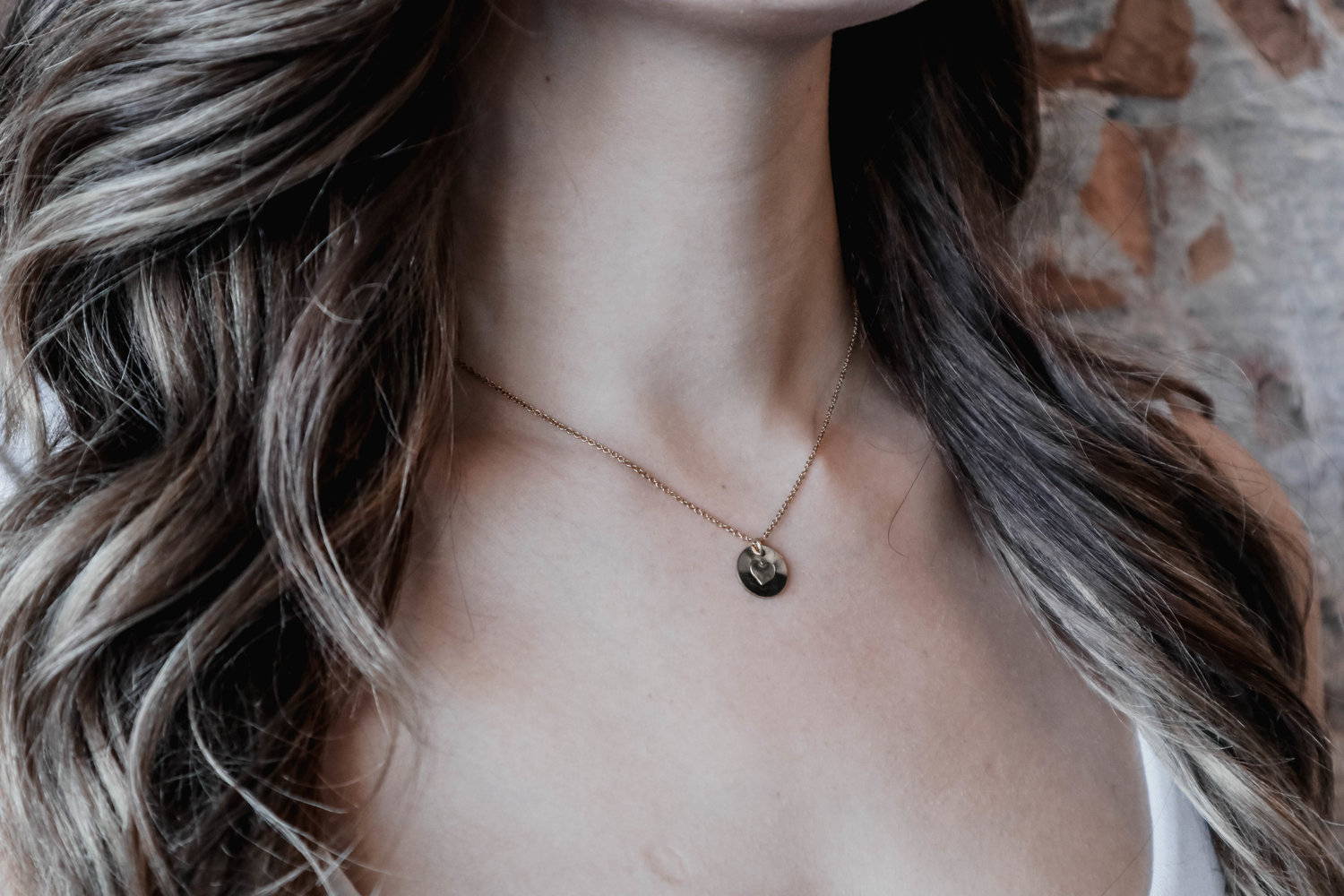 An artisan necklace that supports good causes
Love is all we need! This artisan crafted necklace by Olive & Annie is made using 100 percent recycled brass, which makes it good for you and the environment. Every purchase directly supports orphaned children and survivors of sexual violence in Nairobi, Kenya.
Buy it: $35, Olive & Annie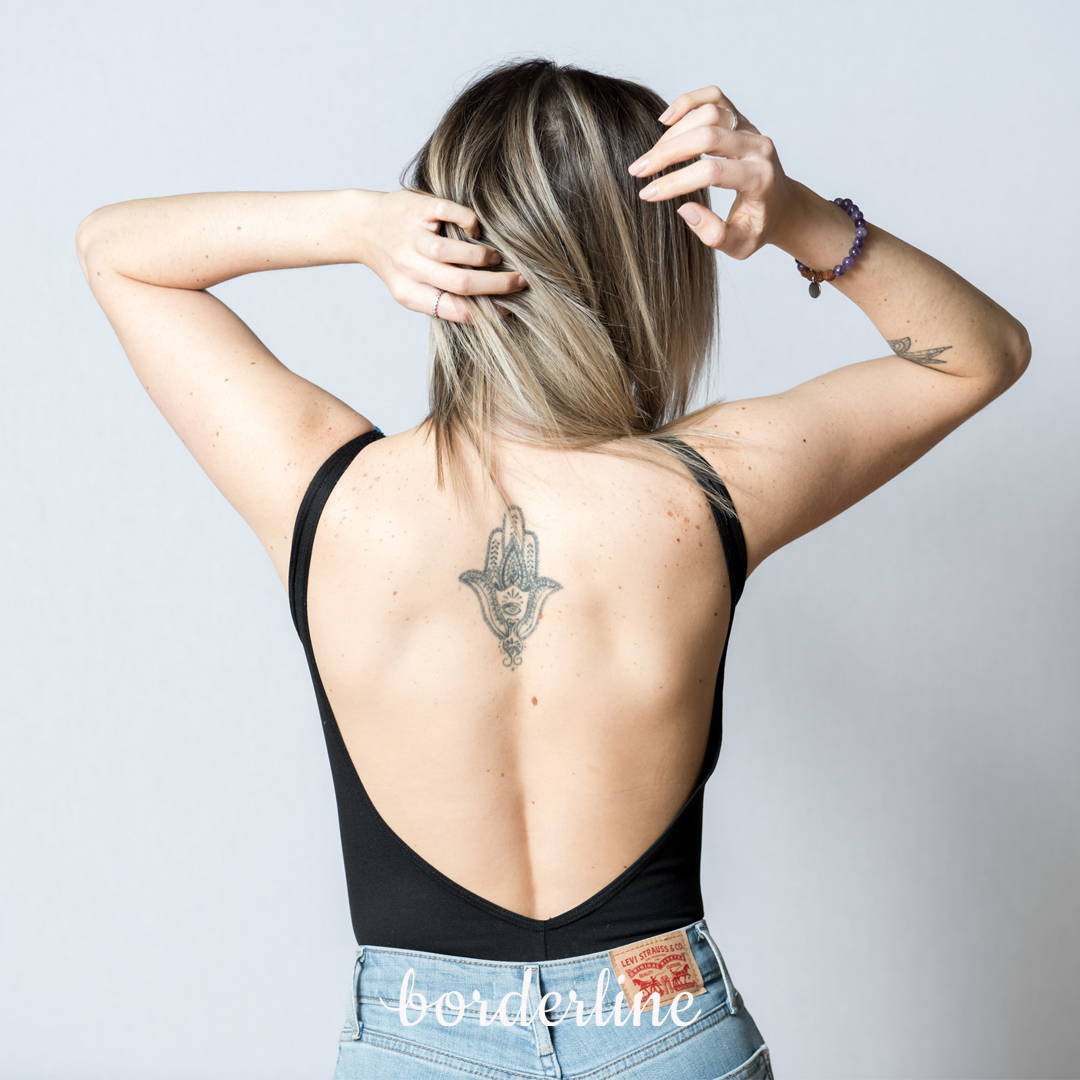 A multi-functional (and cute) bodysuit
This bodysuit by Borderline knows a thing or two about having a work-hard-play-hard attitude. The modest neckline bodes well at the office, and the plunging rear truly brings sexy back. Much like a mullet, this style is business in the front but party in the back.

Buy it: $92, Borderline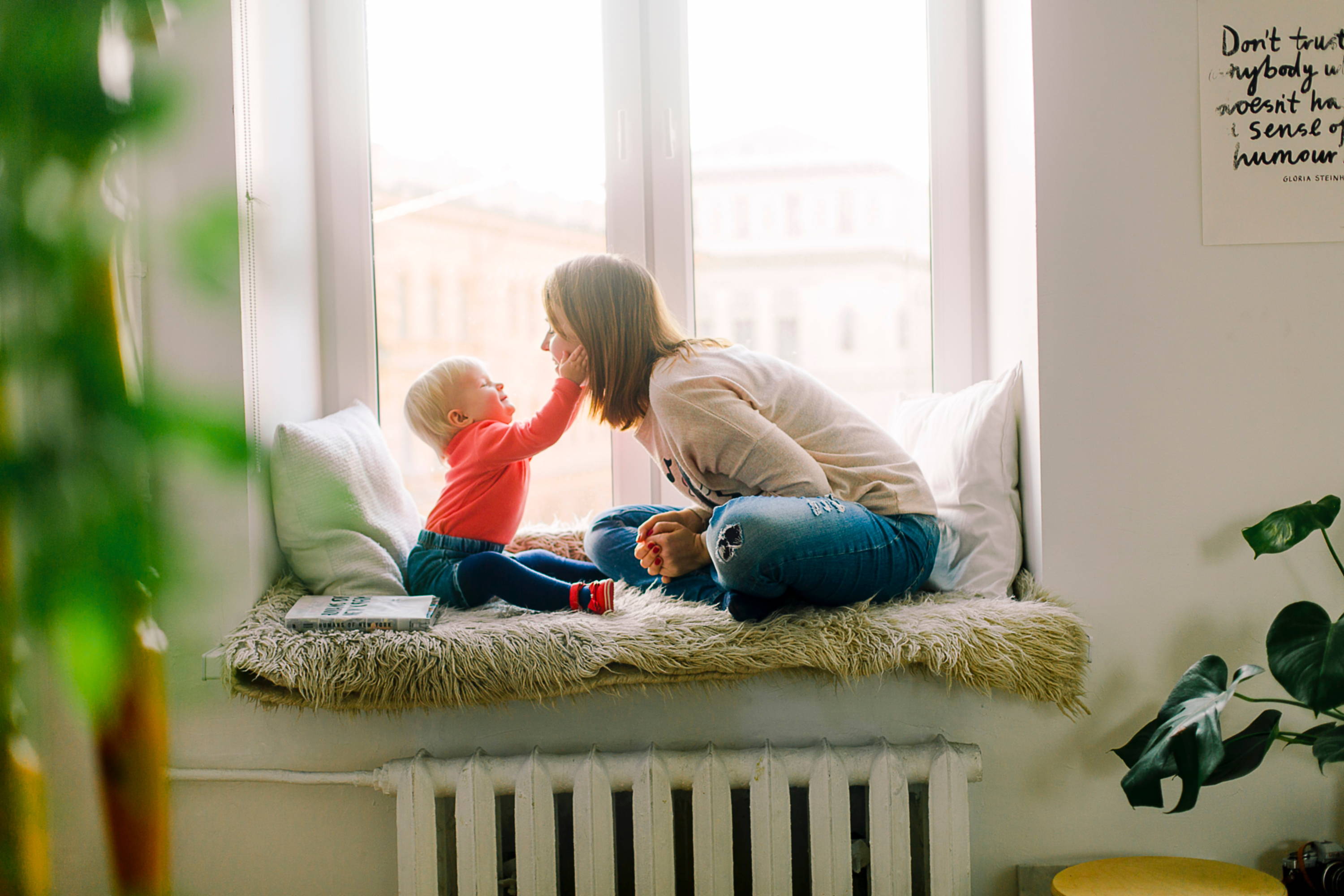 An online speech therapy session
Being able to speak to others is part of the joy of life! If you know a child or adult having difficulties with speaking or reading/writing (stuttering, delayed language, public speaking, dyslexia, autism, voice disorders, unclear accent), give the gift of a speech therapy session. Available in-person in Toronto or online with a registered Speech Language Pathologist!

Buy it: $125, Andalusia Speech Therapy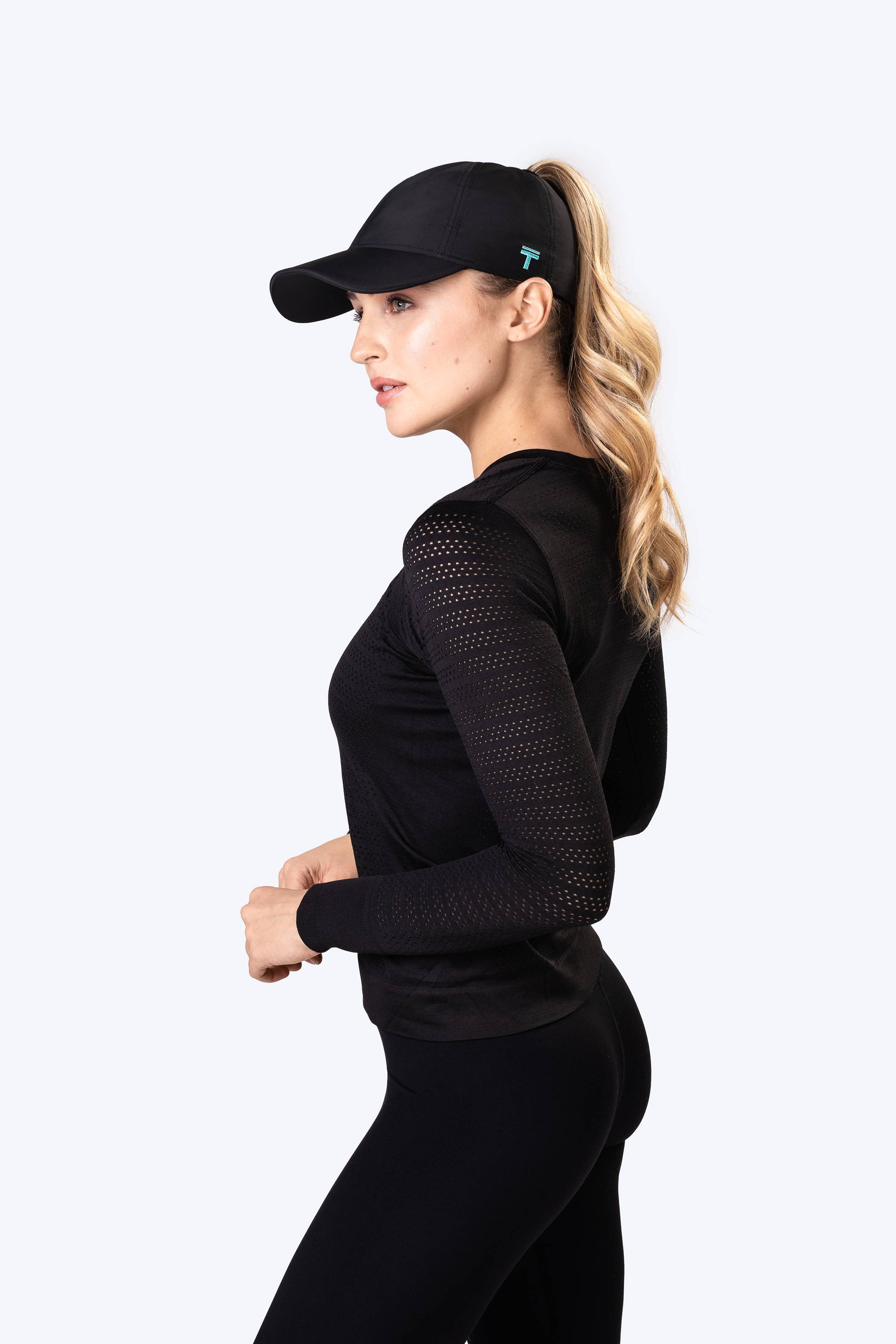 A top-knot friendly hat
Top Knot's best seller Black Top Knot hat. This hat can flare up any outfit and will allow your loved one to achieve their workout goals with confidence. Our Performance Wear hat pairs best with hard cardio workouts that work up a sweat. Building our patented back closure technology into this sweat-wicking fabric will help them to work their hardest in the most convenient way.
Buy it: $34-$38, Top Knot
Discount code: HOLIDAY15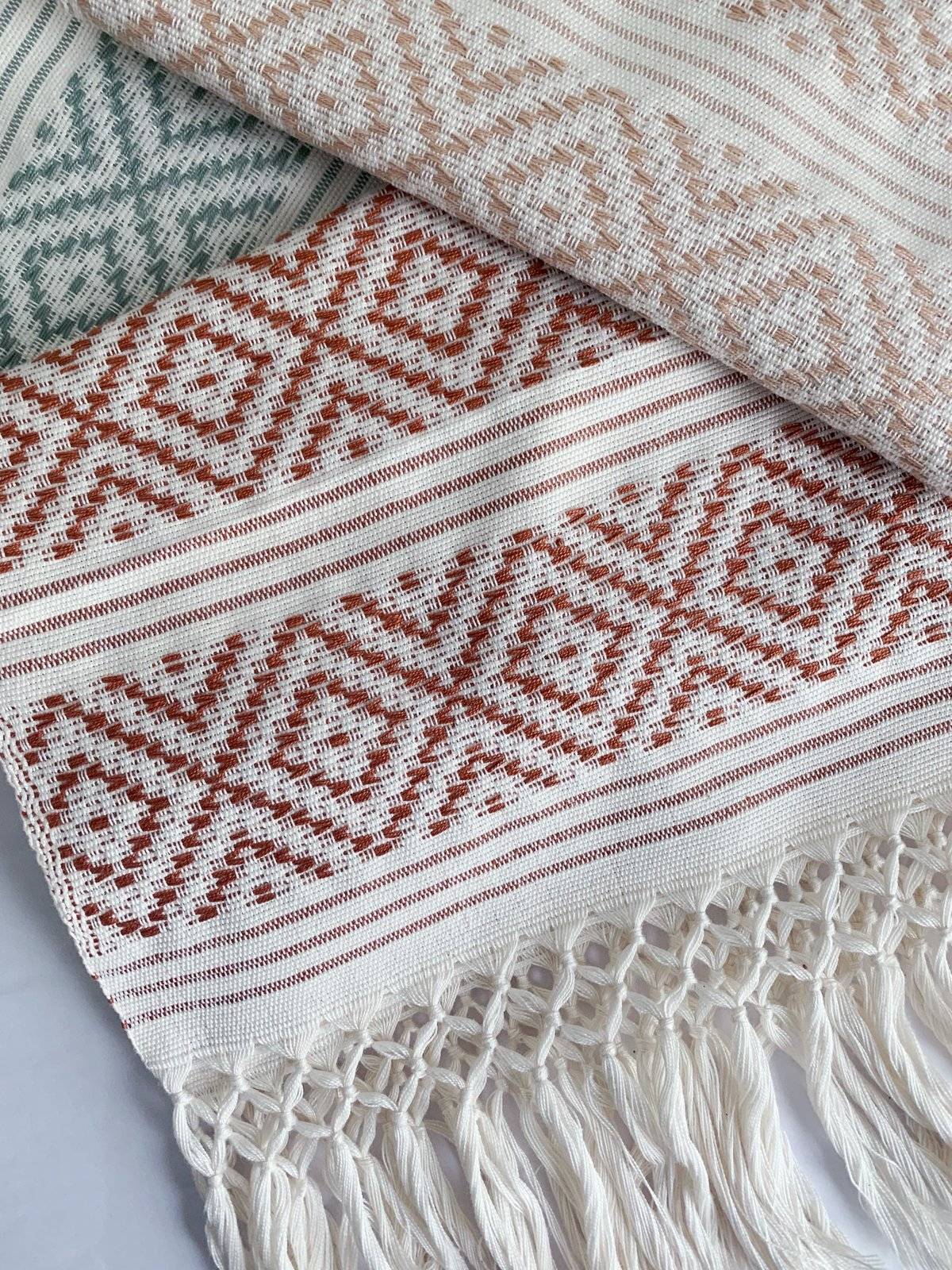 A handcrafted, artisan hand towel
The Rombos Hand Towel by Kala Collective is inspired by the intricate and beautiful geometric designs found on the facades of ancient Mayan ruins throughout southern Mexico. This piece is a great addition to anyone's bathroom or kitchen, crafted in neutral and warm tones with a delicate fringe. The Rombos Hand Towel is woven with 100% cotton on the foot-loom by weavers of the Zincantan community in the highlands of Chiapas, Mexico. Each piece takes 2 days to complete!
Buy it: $35, Kala Collective
Discount code: 10% off first Kala Collective purchase with coupon code WELCOME10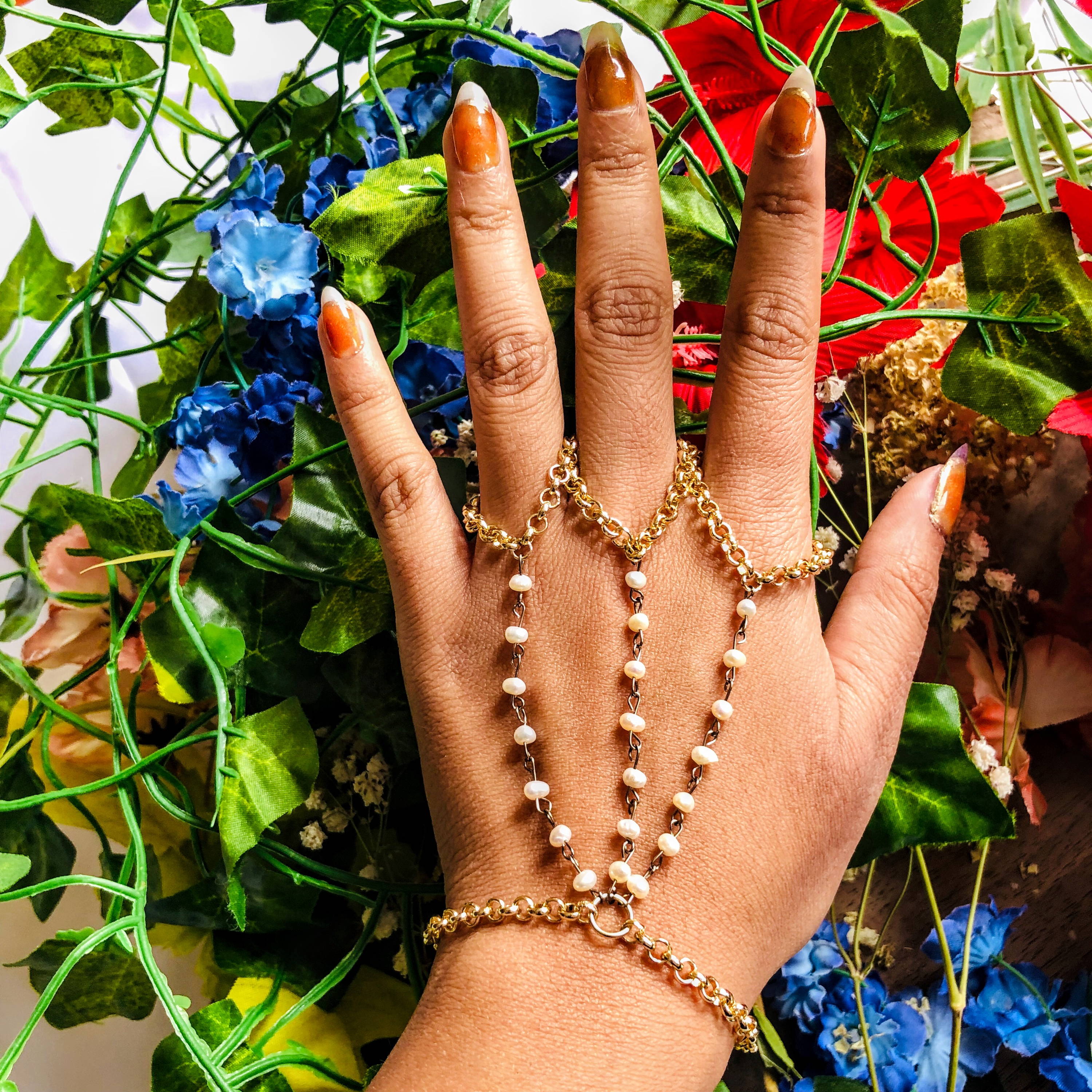 A beautiful and unique hand chain
This hand chain/ring-bracelet combo features three pearl strands secured onto gold aluminum chain. The chain loops go around three different fingers as pictured while the bracelet is worn around the wrist. The stretchy bracelet does not have a clasp and can be stretched over the hand with ease. This piece was made with love in Toronto, Canada!

Buy it: $44, S Roberston Designs on Etsy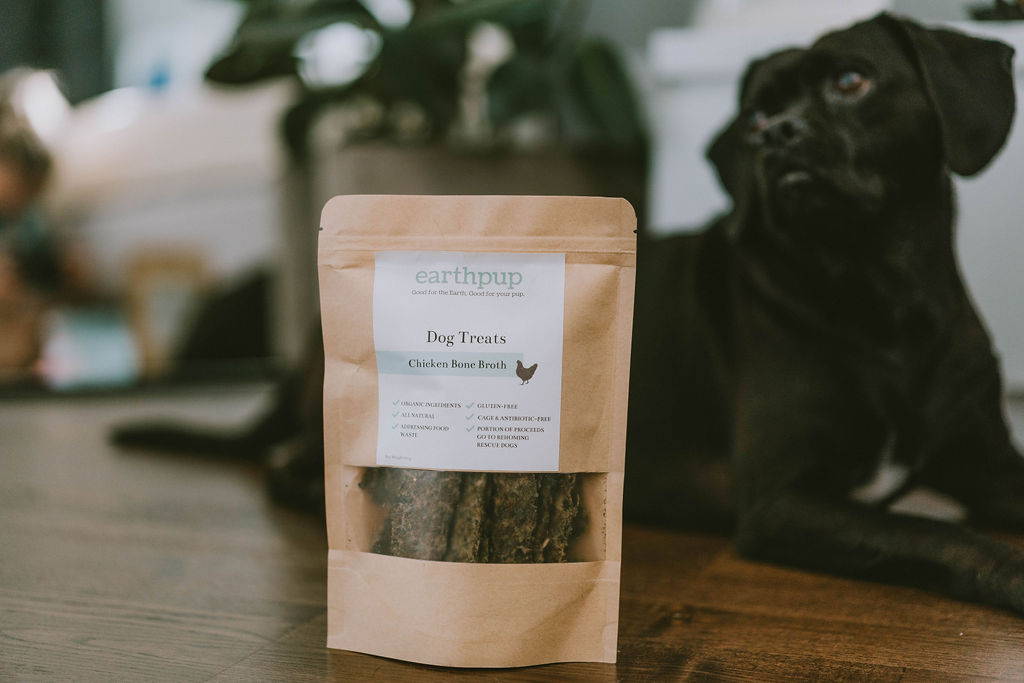 Eco-conscious dog treats
Made in Toronto, EarthPup dog treats are better for the Earth, and better for your pup. Each bag rescues nearly half a pound of organic vegetables that would otherwise be thrown out, and a portion of proceeds go to rehoming rescue dogs. They're also all-natural and corn, soy and wheat-free.
Buy it: $14.99, EarthPup
Discount code: FOUNDERS35 for 35% off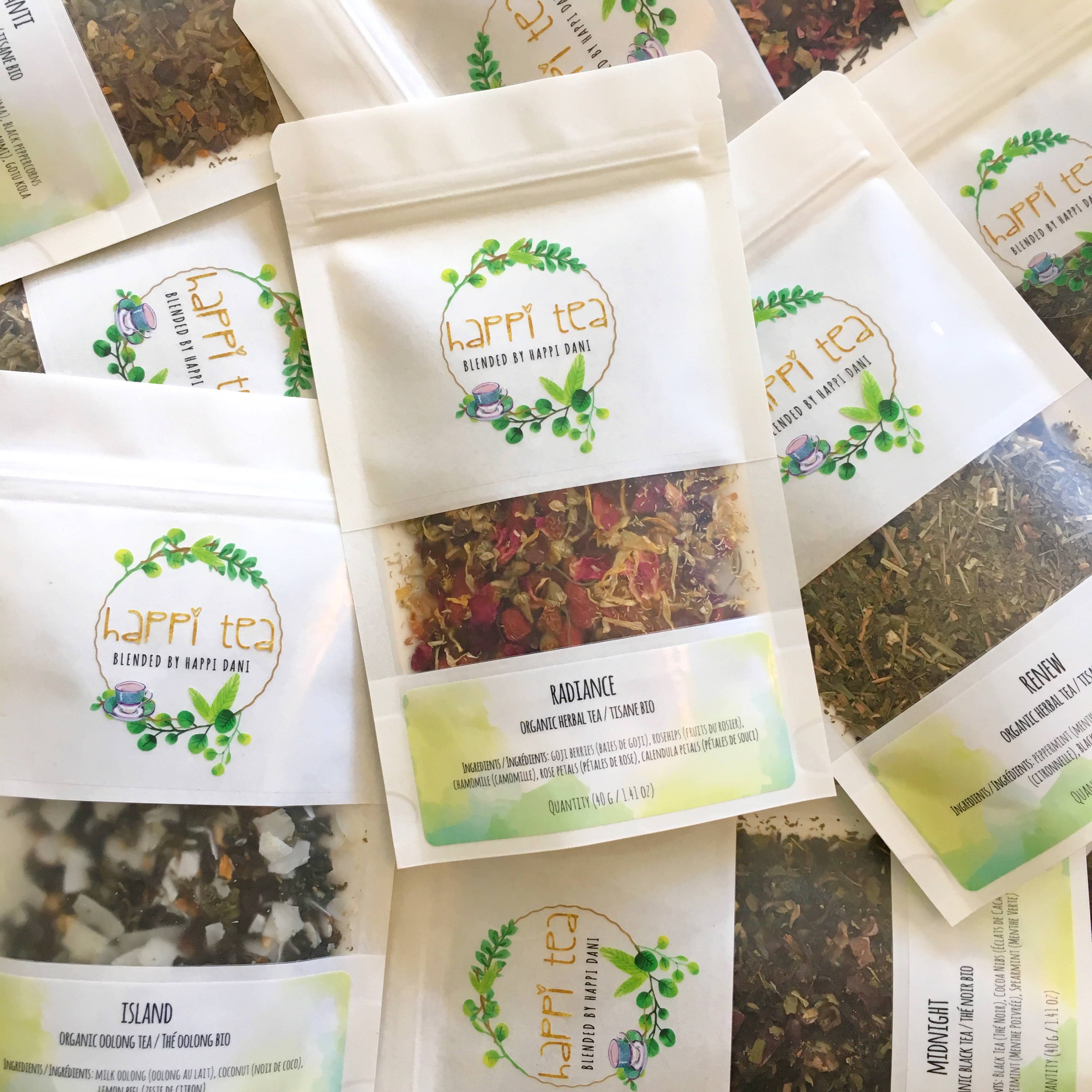 Yummy loose-leaf tea
As both a certified Yoga Instructor and Tea Sommelier, Happi Tea founder Dani has created a collection of teas to nourish yourself and create an overall feeling of harmony & happiness within! Each tea has been locally blended in Vancouver with 100% organic ingredients and zero added flavours or sweeteners (natural or artificial). Happi Sipping!

Buy it: $12.99, Happi Dani
A personalized diamond necklace
Choose a letter and get it filled with quality diamonds. Your choice of gold, white gold or rose — chain included, by jewelry company La Misthree. Perfect for gifting your loved ones, or treating yourself!

Buy it: $350, La Misthree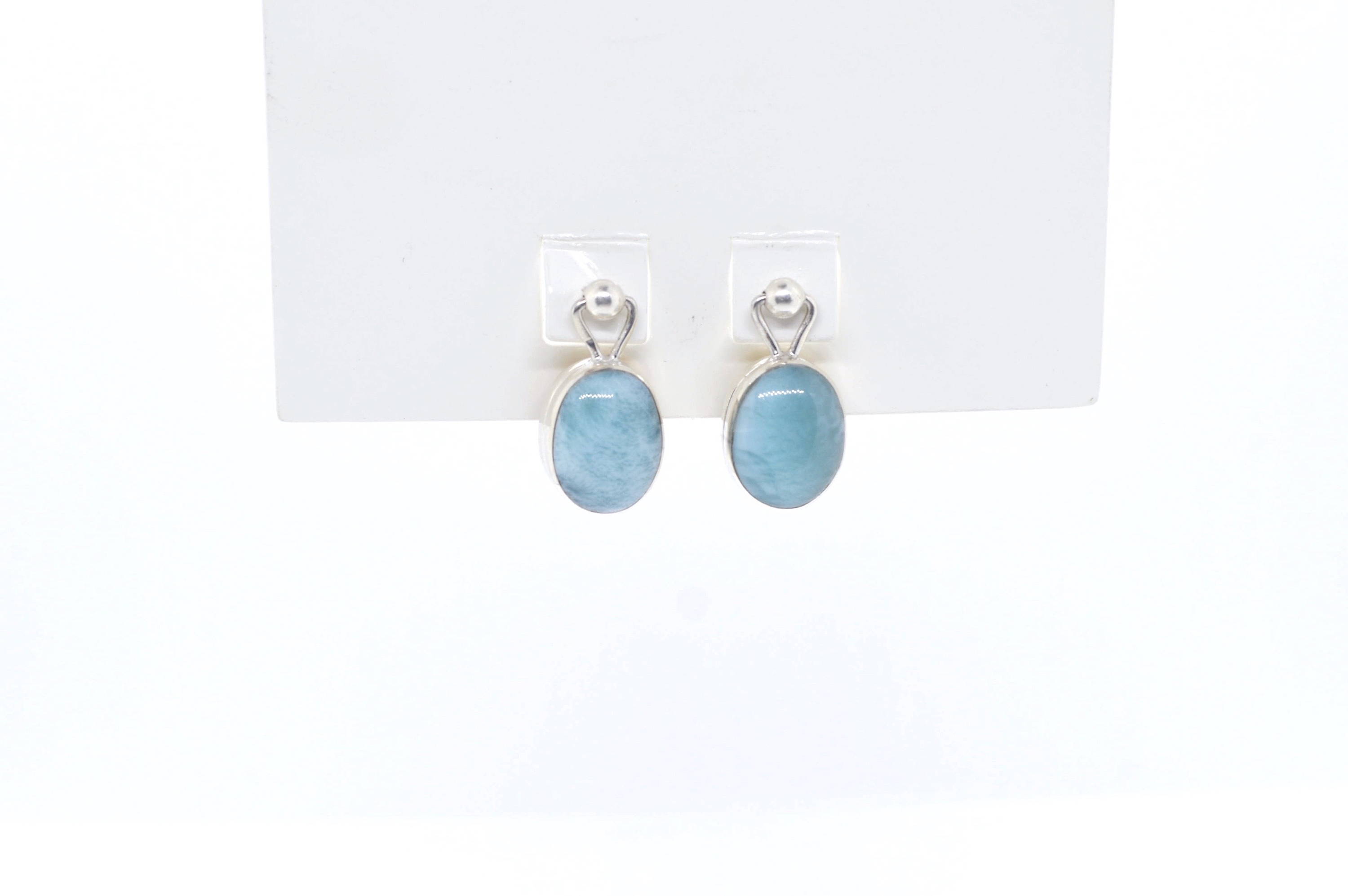 A pair of reversible earrings
Amber or larimar? How about both! Give the gift of 2 earrings in 1 and get the most out of this versatile design by Palmeira Blue. These earrings are reversible and have two sides, one with amber and one with larimar. You can switch them around and create different combinations!

Buy it: $90, Palmeira Blue

Discount code: FIRST10 at checkout to get 10% off your purchase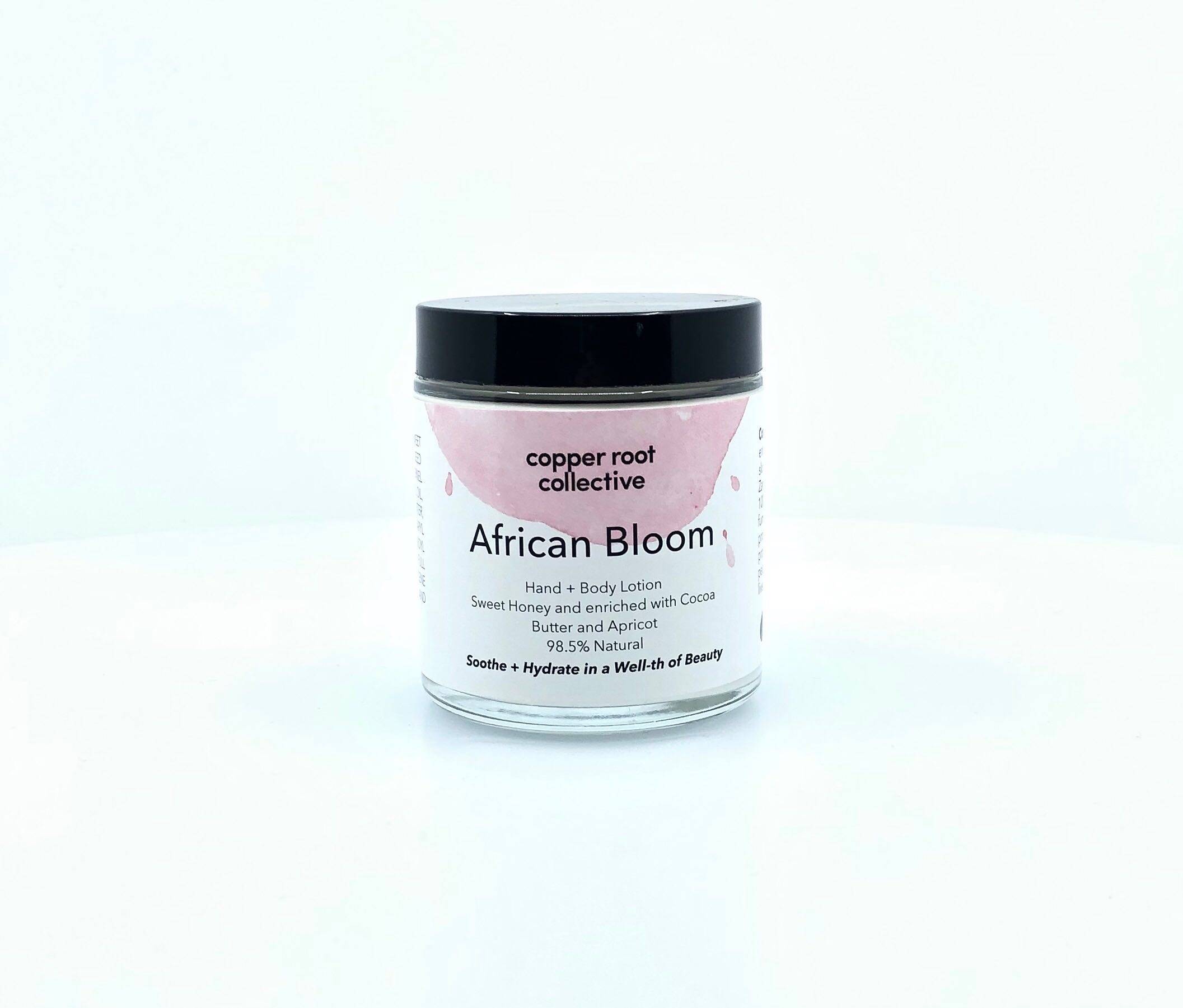 A natural, lightly scented lotion
This light lotion from Copper Root Collective is perfect for anytime of day! Soothes hands, body and face, with this creamy lotion. The light scent of sweet honey blossoms is perfect to wear alone or to compliment your loved one's personal fragrance! Made with 98.5% all-natural ingredients.
Buy it: $16, Copper Root Collective
A personalized brand story and web copy
Every business needs to tell a compelling story and have awesome copy to properly share their message with the world. Purchase this package from The Storyteller Agency and get a full individual and/or business profile to show off your (or your giftee's!) brand and its unique qualities and values, along with up to 3 additional pages of written content for your website.
Buy it: $549, The Storyteller Agency
Discount code: FoundersFund2019. Book by January 10th, 2020, to benefit from this special offer! For conditions and details, contact info@thestorytelleragency.ca.
A 100% soy candle for aromatherapy
These hand poured candles by Petrichtor Wellness are all natural, and have hemp wicks, hemp oil, and essential oils. They also include crystal quartz and sage leaves to help carry intention when lighting the candle!
Buy it: $39.99, Petrichtor Wellness