You've heard it before, but we'll say it again. One of the most important and meaningful ways to grow as an entrepreneur and build your business intentionally is by seeking the support of mentors and learning from others who have walked before you.

When you become a Founders Fund member you'll gain access to our exclusive mentorship office hours. This means you can register for industry-specific group mentorship sessions with high profile mentors who have valuable experiences and knowledge to share. You'll have the opportunity to ask questions and gain unique insight into their success stories. We have recruited some of the best of the best.

Sessions will cover these industries:
Service 
Entrepreneurs who don't sell physical products, but offer services (and sometimes digital products as well) to clients. This includes freelancers!
Technology
Entrepreneurs who create software or technology-based products, marketed to either consumers or businesses.
Food & Hospitality
Entrepreneurs who sell food products or hospitality services to consumers or businesses — this includes e-commerce and brick and mortar.
E-Commerce
Entrepreneurs who sell any type of physical product directly to consumers online.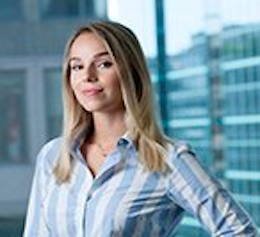 As a Montreal native, Deborah studied at McGill University where she earned both her B.Sc. and M.Sc. specializing in biochemistry and environmental toxicology. She then went on to pursue her law degree in the United Kingdom, at the University of Leeds, and thereafter moved to Canada's capital, where she joined the MBM team in 2016.
Deborah's practice focuses on general intellectual property litigation, with an emphasis on trademark and copyright disputes. In a complementary manner, Deborah also focuses on pure trademark law. Her areas of expertise include strategic trademark guidance and counselling, trademark portfolio management and enforcement. Deborah acts on behalf of Canadian as well as foreign clients before the Federal Courts, Ontario Superior Court of Justice, and the Canadian Intellectual Property Office. Further, she frequently collaborates with foreign associates to secure international trademark protection for her clients.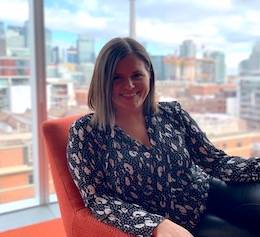 Lead for Indigenous entrepreneurs at Shopify
Jace is a Mètis mother, teacher, artist, entrepreneur, and intrapreneur currently living, working, and playing on unceded Algonquin territory. She's cultivated an expertise in the co-creation of culturally relevant, place-based STEM education for youth and adults. Her teaching has reached 1.25 Million Canadian youth from coast to coast to coast. After designing and developing Shopify's Research and Development onboarding program, RnD Camp, Jace inspired Shopify to respond to the Truth and Reconciliation Call to Action #92 and is now the Lead for Indigenous entrepreneurs globally. In her spare time, Jace consults with youth-serving organizations and is a BMW World Responsible Leader. Learn more at jaceactually.com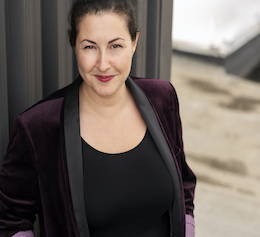 CEO & Founder of Cult Organics
Alice Bazdikian is the CEO & Co-founder of Cult Organics, a cannabis infused edibles company. Before co-founding Cult Organics in early 2019, Alice had a diverse set of professional experiences from the Tech, CPG and the Financial industries. As a result, she become a strategic leader who believes in the benefits of lifelong learning and wants to share her expertise through mentorship.
When one of us grows, we all grow.
Follow our company @cult.organics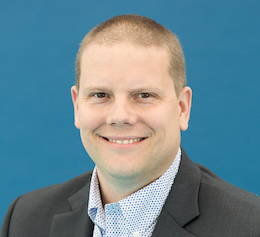 Kevin is a long time entrepreneur, having started his first business at the age of 16. He operates two companies that are both focused on helping entrepreneurs and small business owners excel. He is also a mentor with Invest Ottawa.
Centrosome offers bookkeeping, tax, IT and consulting services. Helping business owners get operational and financial systems in place so they can focus on their clients and the work they love to do. Bookkeeping is a crucial element to the success of any business which is why it has become the core of our business.
Sterling Spaces, just recently opened, fosters a community of sharing and helping one another. Memberships for private offices, coworking and shared meeting spaces are available to support entrepreneurs, owners as well as small teams, who are needing a place to run their business and meet with clients. With services like Virtual Office, members can have a professional business presence including phone answering, mail handling as well as full access to the community.
Follow
@CentrosomeInc
@SterlingSpaces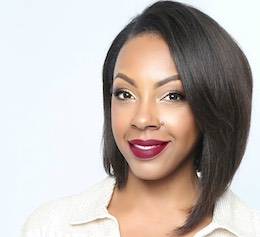 Mindset Coach, Author, Podcast and Founder of A Walk in My Stilettos
Founder of A Walk In My Stilettos, Makini Smith, is an award-winning entrepreneur. She has successfully crafted a business in personal development as a mindset coach helping women reach their goals, a certified Proctor Gallagher consultant for her mentor Bob Proctor, and 4-time published author. Her first book is titled "A Walk In My Stilettos: How To Get Through The Struggle With Grace" with the foreword written by Linda Proctor (wife of Bob Proctor), her second book "A Walk In My Stilettos: 111 Affirmations To Help You Heal" was inspired by the encouragement of her readers. Makini created her third book "A Walk In My Stilettos: The Gratitude Journal" to share her success tools with other women which was followed by "The Couples Gratitude Journal" inspired by her relationship with her partner. She is also the host of, the 5 stars rated, A Walk In My Stilettos Podcast for women looking for the tools and motivation to conquer their fears, own their story and uncover the potential hidden within. Her passion to improve the quality of people's lives includes making an impact in which she contributes her time spreading awareness of mindset, providing expertise on media platforms globally. She's been seen on Huffington Post, xoNecole, BET, NBC, CBC, Vice News and much more. Makini does more than talk the talk; she walks the walk by being an example of leadership serving in the community including her recent run for Member of Provincial Parliament in the 2018 Canadian Election.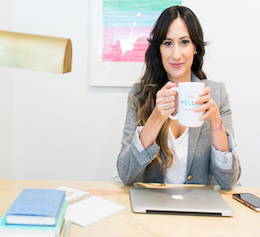 Founder of The Wellth Company
Lisa Zamparo is a Chartered Professional Accountant (CPA) in Toronto who helps female led-startups and self-employed women grow their profits and create a sustainable income.
Lisa combines her Bay Street finance experience with a passion for personal development in a way that is revolutionizing the business community. She sees entrepreneurship as a vehicle for personal growth, and profit as a powerful tool for making positive change in the world.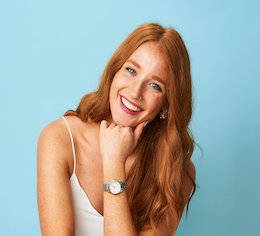 CEO and Cofounder of Women Who Weed
Reagan Bradley is a personal brand strategist who helps entrepreneurs communicate themselves more effectively online. She is also the CEO and Cofounder of Women Who Weed — a community that connects and empowers pro-cannabis women to use cannabis for mental, physical, and social wellness.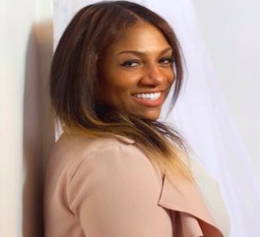 Gingie McLeod, born and raised in North West Washington, DC is a fashion entrepreneur.
After a rich fashion education and exposure, she hit the ground running in New York City as a fashion design assistant intern for runway designer Tracy Reese. Her second job was a 6 figure, Head Designer position for a celebrity streetwear brand.
In 2004, Gingie gave birth to her son and started Dindi Design, LLC, a design consulting service. During the recession, the company would take on its first yearly clients who were looking to outsource design tasks such as concept design and technical design. Gingie's area of expertise was activewear and producing overseas.
In 2011, Gingie started the brand SAINT CHIC as a fun project. Over the years the brand created trend forward fashion: the Bondage Collection (designed while living in France) was produced in New York and has a cult following.
In 2014, The Paparazzi Visor™ went viral and created a huge stir in the future of fashion and face coverings.
Today, in 2020, Gingie manages a busy e-commerce destination and has been awarded many accolades for her digital marketing techniques and ability to evolve her business.
Gingie resides in New York with her teenage son and fiancee.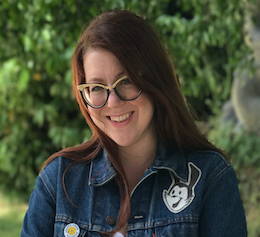 Co-Founder & COO of Venntov
Rhian Beutler is the co-founder and COO of venntov, the creators of SEO Manager, Order Lookup, and ClockedIn. She loves search engine optimization, UX, Google Analytics, and has spoken about SEO all over the world. Rhian is passionate about small business success, and for over a decade, has utilized her background in SMB banking and retail operations to help merchants grow their business both online and offline. A super-fan of data and knowledge, Rhian spends as much time learning as possible, reading upwards of 100 books a year.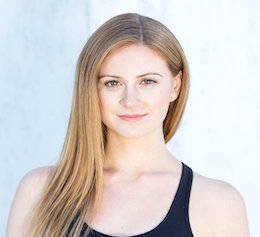 Founder + CEO of EPIC Fitness + Lifestyle
Stephanie
Karlovits is a high performance mind, body, spirit coach and the Founder + CEO of EPIC Fitness + Lifestyle.
She has 17 years experience and is certified in functional personal training, is a Registered Holistic Nutritionist, a certified Energy Therapist and Forest Guide.
She is the Business professor at the Canadian School of Natural Nutrition and was a recipient of the 2017 Forty under 40 award.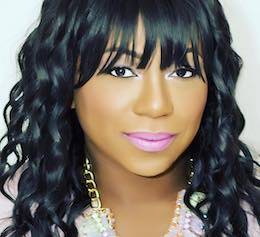 CEO of Impact Business Hub
Victoria A. Morgan is an award winning multi-faceted entrepreneur and author with a passion for empowering women to live purpose-driven lives. Inspired by grandparents who emphasized the importance of education, Morgan earned a Bachelor of Arts from York University (Canada), a Bachelor of Laws from Coventry University (UK), and a Master of Laws from the University of Southern-California Gould-School. She is a true believer in the power of knowledge. Her education has been integral to helping her avoid the pitfalls that often stunt the success of even the most brilliant entrepreneurs. Victoria was awarded by the International Women's Achievers Awards as Entrepreneur of the Year 2019, Nominated for the Toronto Waterfront Awards 2018 and the RBC Women Entrepreneur Awards nominee 2018 & 2020.
Still, Morgan is no stranger to the challenges of navigating the business world. When she founded her first company, Finistra Inc., more than a decade ago, she was frustrated by a lack of affordable resources and guidance available to young and first-time entrepreneurs. Everything from drafting contracts to direction on simple processes came at a great cost. She found herself pouring out money and time she could hardly afford to build her business.
Today, through unwavering faith and perseverance, Victoria is the owner and CEO of Impact Business Hub, a co-working space and resource for women entrepreneurs. A current Forbes leadership expert; she has made it her mission to help other women conquer their challenges. Her work as a mentor, business coach and motivational speaker is now combined in Victoria A. Morgan Leadership Academy (VAMLA) a go-to resource for women who want to venture into business while growing in their personal and spiritual lives. Drawing from her education in law, her knowledge of business, and her experience as a single mother of three wonderful boys, Victoria is committed to being a dependable and accessible source of support, guidance and information for every woman who wants to learn, develop and lead.
Founder CEO of ThinkHatch
Emily Foucault is the Founder and CEO of ThinkHatch, a company that provides Fractional business services and builds diverse strategies for startups that are ready to rock the world. Emily is also a partner and CMO for Heal DOGGY a sustainable dog treat company and the marketing communications board member for the Response Marketing Association of Canada.
Emily is a well-rounded marketer with years of experience at some of the largest global marketing, media and strategic agencies. She provides a service where her marketing expertise meets her love of supporting entrepreneurs. She knows that every business has a story to tell and she takes that story and translates it into a strategic plan that converts results.

In her commitment to giving back to the community, Emily is a supporter of CAMH (Centre for Addiction and Mental Health) and founder of the charity campaign #HelpOurPetsTO. She is proud to be a mentor for the Tease Tea Founders Fund and a judge for The Canada Innovation & Entrepreneurship Awards (also known as the CANIE Awards). Emily's accomplishments have been recognized by Startup Canada, Notable Life, and RBC Women of Influence as well she has been featured in various online publications.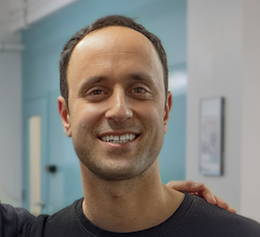 Founder & CEO of Privy.com
Ben is Founder and CEO of Privy.com, the leader in ecommerce marketing for entrepreneurs. Used by 500,000+ online stores in 180 countries, entrepreneurs have used Privy to drive $3B in ecommerce sales. Ben has worked directly with leading brands like Leesa Mattress, FIGS, The Ellen Show and thousands more.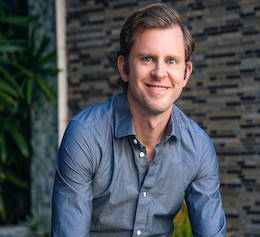 Bestselling author of The $100 Startup, Side Hustle, The Happiness of Pursuit
Chris Guillebeau is the New York Times bestselling author of The $100 Startup, Side Hustle, The Happiness of Pursuit, and other books that have been translated into more than thirty languages. During a lifetime of self-employment that included a four-year commitment as a volunteer executive in West Africa, he visited every country in the world (193 in total) before his 35th birthday.  
His daily podcast, Side Hustle School, is downloaded more than two million times a month. He is also the founder of the World Domination Summit, an event for cultural creatives that attracts thousands of attendees to Portland, Oregon every summer. Chris's new book, THE MONEY TREE, is his first work of fiction.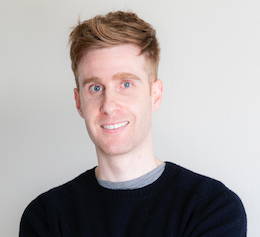 Nick Raushenbush is the cofounder of Shogun; software for building the next generation of eCommerce websites. Before Shogun, Nick started creative agency Glass + Marker, whose clients include Google, Casper, Soylent, and Pokemon Go. Nick is a Y Combinator alumni, and occasional angel investor.
Check back to see more mentors added throughout 2020!
Interested in becoming a mentor? Email hello@foundersfund.ca to apply.